Alaska state officials criticized the Biden administration's latest move to curb oil and gas drilling in the Arctic, following the cancelation of seven Trump-era leases in the Section 1002 area of the Arctic National Wildlife Refuge.
The leases were purchased by the Alaska Industrial Development & Export Authority in the waning days of the Trump administration, the state agency told Fox News Digital.
The Interior Department called the cancelation of the leases one of many "significant steps" the Biden administration has taken to protect ANWR. The move will accentuate President Biden's "historic conservation and climate agenda," the department said in a statement.
Interior Secretary Deb Haaland, who authorized the cancelation, cited climate change warming the Arctic region more than two times the rate elsewhere on Earth. She said that such steps will "further [our] commitment, based on the best available science and in recognition of the Indigenous Knowledge of the original stewards of this area, to safeguard our public lands for future generations."
ALASKA SUES FEDS OVER POLLUTED LANDS GOVERNOR SAYS DC 'KNOWINGLY' TRANSFERRED TO NATIVES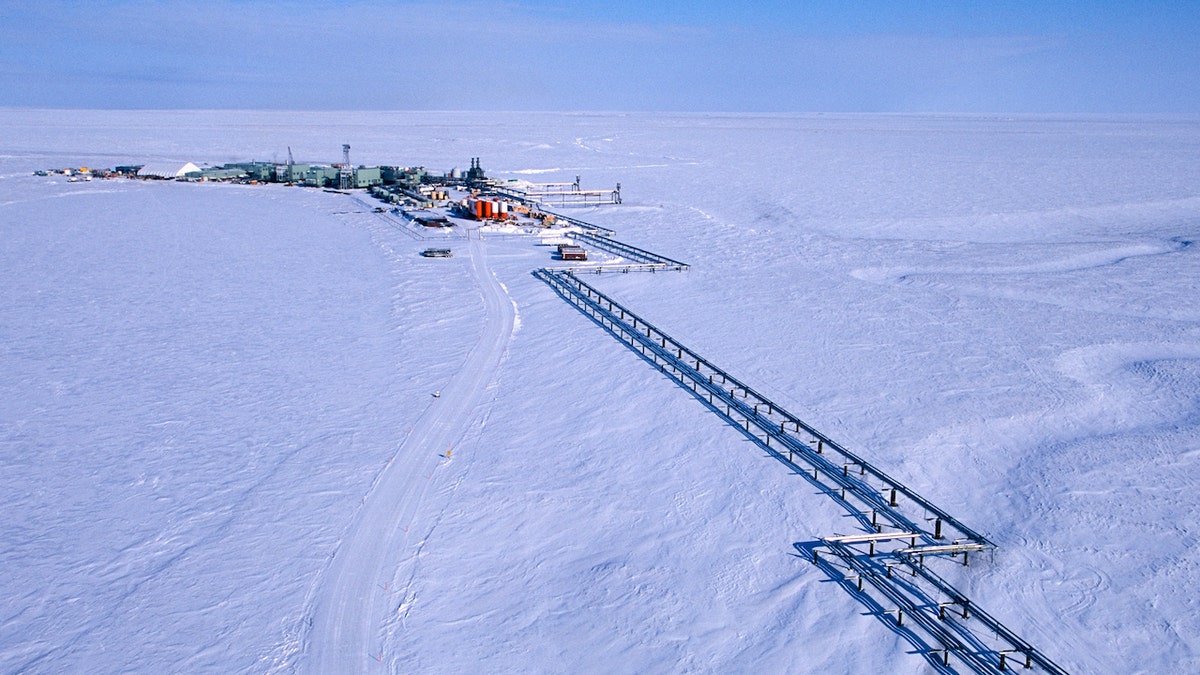 Biden previously pledged to protect 19.6 million acres of the ANWR region for the sake of polar bears and caribou, according to Reuters.
In response, AIDEA executive director Randy Ruaro told Fox News Digital in an interview Wednesday the cancelation appears to be a fulfillment of a Biden campaign promise to halt oil and gas production on federal lands.
"This is just another area where he's attempting to just shut down oil and gas production," Ruaro said, adding that halting speculation and production will curtail thousands of potential job opportunities, especially for those living in and around ANWR.
GAS CRISIS: ALASKA GOVERNOR SAYS 'BIDEN IS SEARCHING FOR OIL ANYWHERE ON THE PLANET EXCEPT AT HOME'
"Ultimately, if ANWR was fully developed and producing, I've seen studies that said there would be thousands of direct and indirect jobs. You have to get the steel pipe [and] everything that goes into an oil and gas field has to be manufactured and transported and then put together," he said.
"So we think there are thousands of jobs at stake, hundreds of thousands of barrels of oil there. It's an estimated total of 10 billion barrels of oil in ANWR and the adjacent state lands."
Natives and local residents from inside the ANWR refuge supported the drilling project, despite claims from outside Alaska that it would be harmful to local communities, according to another AIDEA official.
The Biden administration in March approved another large oil drilling project on Alaska's North Slope, despite criticisms from those concerned about the environment and climate change.
Communications Director Josie Wells said much of the population of Kaktovik, a remote community on Barter Island to the east of Prudhoe Bay, was in favor of ADEA's lease purchase there.
"That local community is very much going to be impacted," Wells said.
"And what's interesting is that some of the folks that are against the project don't live in the area. They are not anywhere near that area. And so it's important, I think, to make sure that it's clear that the people of Kaktovik: We support them."
Brandon Brefczynski, another AIDEA official, characterized the cancelation as "pulling the rug out from under us" as requests-for-proposals were already sent out to do preliminary examinations of seismic activity and other concerns that must be addressed prior to actual oil and gas drilling.