Actor Barry Williams is going out with a bang.
The "Brady Bunch" legend took his final bow this week on "Dancing with the Stars" after being eliminated and Williams, 69, left quite the impression on the ballroom floor.
"What we wanted to do in the most fun way possible is to gain the attention of the judges… because we felt that if they were watching us, they wouldn't be watching the other couple," Williams told Fox News Digital. 
'DANCING WITH THE STARS' CONTESTANT BARRY WILLIAMS, 69, IS THANKFUL FOR FANS ROOTING 'FOR THE OLD MAN'
"And it worked," he laughed.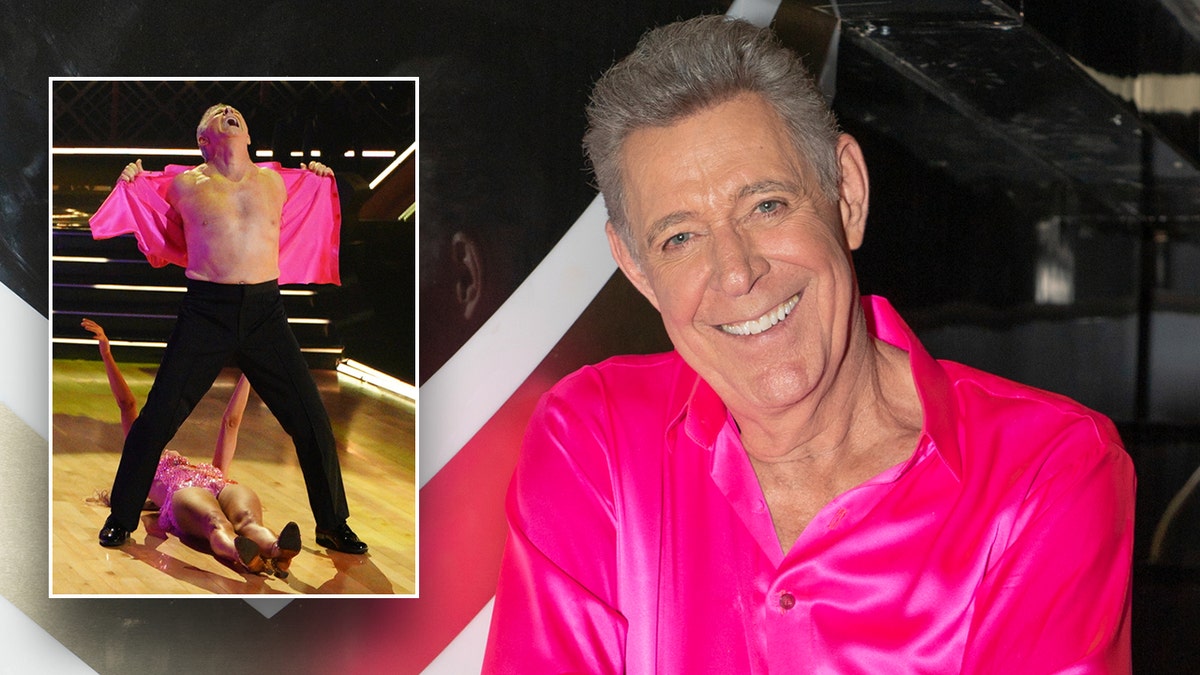 During Williams' final performances, he stole the show in a salsa dance-off with partner Peta Murgatroyd, while they faced "Dancing with the Stars" contestant Jason Mraz and pro Daniella.
Williams truly gave the performance his all, as he rocked his hips and surprised the audience with his next dance move – ripping his shirt off.
WATCH: 'DWTS' CONTESTANT BARRY WILLIAMS SAYS WIFE INSPIRES, HELPS 'ELEVATE' DANCE PERFORMANCES
The "Dancing with the Stars" audience went wild for Williams and they chanted his name afterward.
In the crowd, Williams gained the support of fellow "Brady Bunch" star Christopher Knight, who reacted to the stunning performance. 
"I'm going to chuckle forever. It was great," Knight told Fox News Digital. "An unfortunate ending, but he went out giving it [his] all… It just goes to prove if you're going to take your shirt off, take your pants off too, leave nothing on."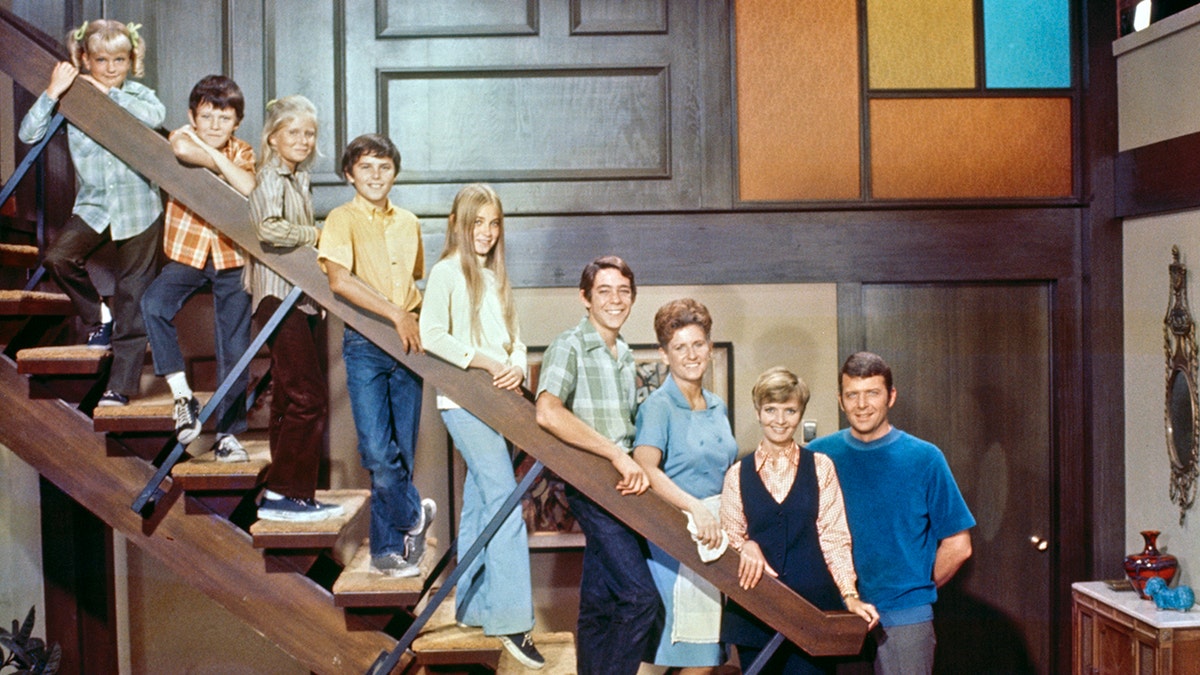 Knight added that Williams' last performance was "extraordinary" and "very gutty." 
"What an entertaining evening, and I'm very proud of him."
WATCH: 'DWTS' CONTESTANT BARRY WILLIAMS GETTING VOTED OFF IS 'UNFORTUNATE ENDING,' 'BRADY BUNCH' CO-STAR SAYS 
Williams' fellow contestant, "Vanderpump Rules" star Ariana Madix pointed out that, "Barry is ripped."
Madix expressed how upset she was that Williams was leaving the show.
'BRADY BUNCH' LEGEND BARRY WILLIAMS SHARES KEY TO SUCCESSFUL MARRIAGE: 'MAKE HER YOUR PRINCESS'
"I don't even like to hear you say that Barry got voted off. I don't want to believe it's real. Barry was the star tonight. Barry is such an incredible performer," she told Fox News Digital. 
"Week to week he worked so hard… he worked through so much with his body to get to the point where he was at now, and I think he's amazing… I saw Barry potentially being in the final."
WATCH: 'DWTS' CONTESTANT ARIANA MADIX SAYS BARRY WILLIAMS HAD POTENTIAL TO MAKE IT TO THE FINALS
Williams previously detailed the intense preparation he goes through in his daily workout routine while participating in "Dancing with the Stars" season 32. 
"For one thing, it's seven days a week. For another thing, I do a complete workout… stretch and practice before I come to rehearsal… that's new," Williams explained to Fox News Digital.
Williams described how he physically felt during the dance competition as he geared up for his performances weekly.
"Terrible," he quipped. "I'm a basket case. I'm going to be the biggest buyer of Epsom salts that Walgreens has ever seen."
'DANCING WITH THE STARS' CONTESTANT BARRY WILLIAMS, 69, DESCRIBES INTENSE WORKOUT ROUTINE: 'I'M A BASKET CASE'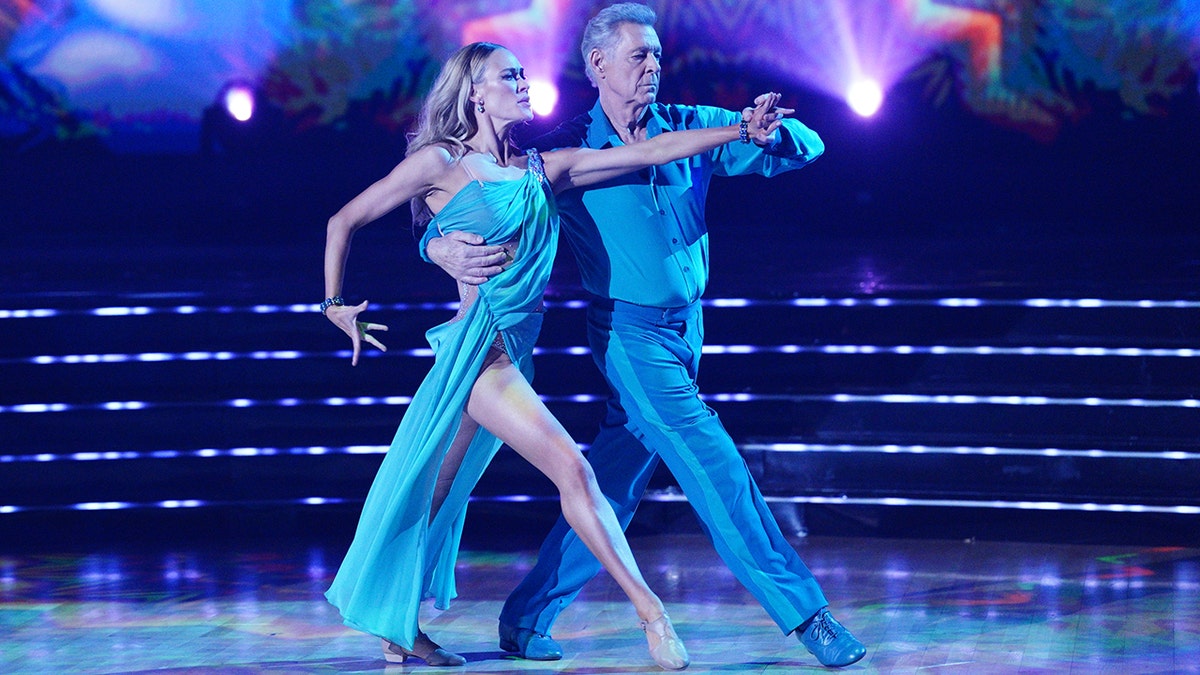 As for what's next for Williams, he told Fox News Digital he's happy to cross "Dancing with the Stars" off his bucket list and plans to continue his dance moves outside the competition.
The actor also credited his wife, Tina Mahina, who's a professional hula dancer, for helping him succeed.
"Nobody in this contest is in it alone. It takes a lot of support. And she has been fantastically supportive. And to have the opportunity to invite her into the rehearsal, she brings a lifetime of experience in dance and dance movement," he said. "She… gave us some things to think about and some exercises to try. And I think all in all, it probably helped elevate the level… of our performance."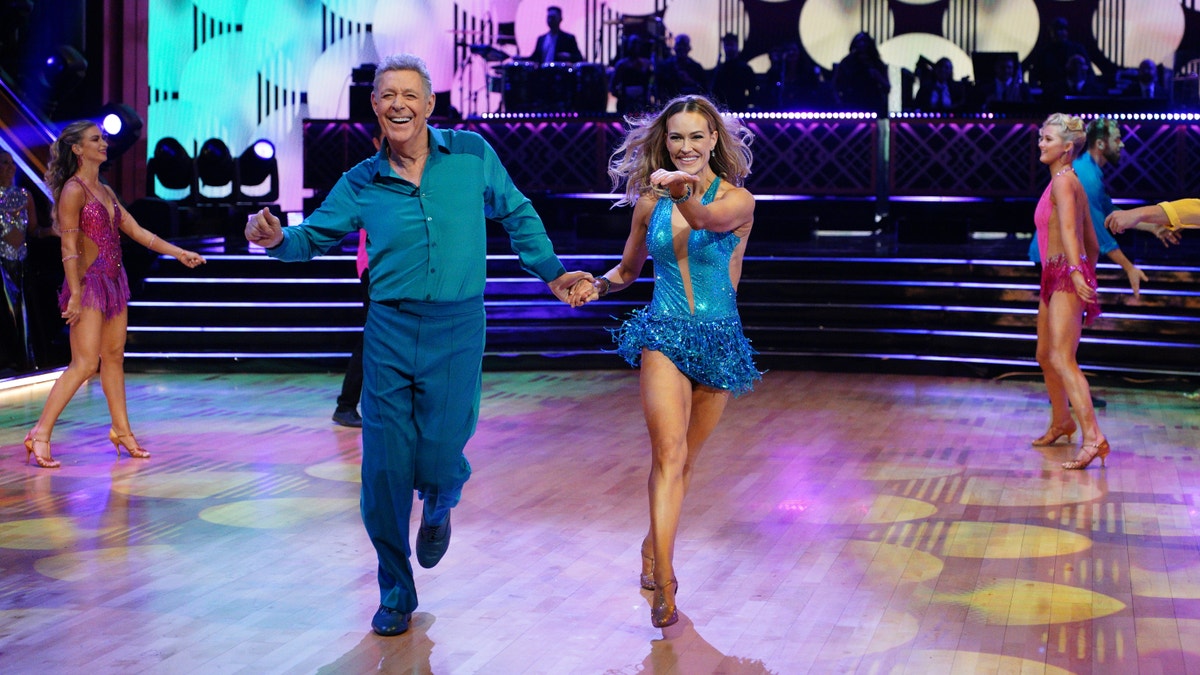 Meanwhile, the remaining contestants are preparing for a Taylor Swift-themed night next week. 
LIKE WHAT YOU'RE READING? CLICK HERE FOR MORE ENTERTAINMENT NEWS
Reality star Madix said she's a fellow "Swiftie" and is looking forward to the next dance challenge.
"I love Taylor Swift. I have so much respect and admiration for her talents, her abilities… her perspective on life," Madix told Fox News Digital. "She's such a hard worker, and hopefully we'll be able to bring all of that energy to our dance next week as well."
CLICK HERE TO SIGN UP FOR THE ENTERTAINMENT NEWSLETTER
Swift shared a special video message with the "Dancing with the Stars" contestant ahead of next week's show. 
"I can't wait to see 'Dancing with the Stars'' celebration of my Eras next week," said Swift. "I wish I could be there with you guys, but I'm on tour in Brazil… I will be there in spirit and I'll be watching." 
"Dancing with the Stars" airs live on Tuesdays at 8/7c on ABC and Disney+.
CLICK HERE TO GET THE FOX NEWS APP