One Chicago alderman spoke out against a new Illinois law that will allow illegal immigrants to become police officers, arguing the legislation is the latest move to make the state the most progressive in the nation. 
Chicago Alderman Anthony Napolitano warned Illinois House Bill 3751 was not enacted in the best interest of Illinois residents during "Fox & Friends First."
"This is just another statement that Illinois is always trying to be the most progressive state that there is, and nothing's ever done for the Illinois people," Napolitano told Carley Shimkus Tuesday. "It's always done for political agenda."
ILLINOIS GOV. PRITZKER ALLOWS NON-US CITIZENS TO BECOME POLICE OFFICERS WITH NEW LAW: 'FUNDAMENTALLY BAD IDEA'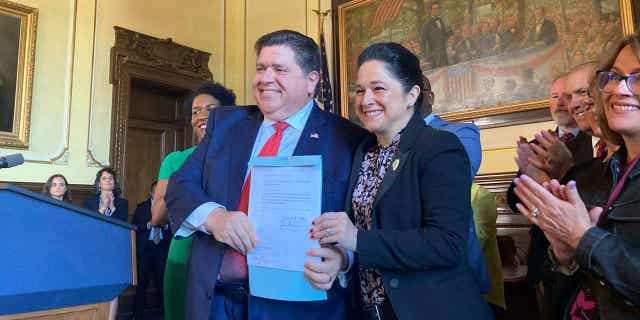 "This is going to set a standard now that you're going to be looking at non-residents, non-citizens in the United States, that are going to be locking up citizens of the United States," he continued. "This is a mouthful for Illinois folks to swallow right now. Doesn't seem like it's done in the best intention of people from Illinois or even it from this country."
Gov. J.B. Pritzker signed a sweeping 130 bills into law on Friday, one of which removes the citizenship requirement for aspiring police officers. 
It will go into effect on January 1, 2024, despite facing heavy opposition from GOP lawmakers and prominent police groups.
The bill "provides that an individual who is not a citizen but is legally authorized to work in the United States under federal law is authorized to apply for the position of police officer, subject to all requirements and limitations, other than citizenship, to which other applicants are subject," HB3751 reads, adding that non-U.S. citizens must be able to obtain, carry, purchase, or otherwise possess a firearm under federal law to apply for the job.
COURT CLEARS WAY FOR ILLINOIS TO BECOME FIRST STATE TO ERADICATE CASH BAIL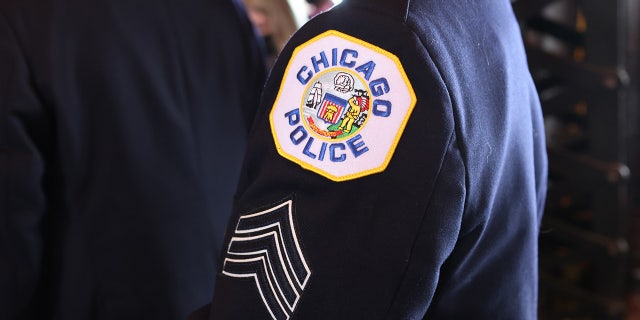 Napolitano said the new law is a "slap" in the face to those who live in the state, given the sweeping staffing shortages and rampant crime many departments are facing statewide. 
"I took the test in 1997. One of the questions I had to answer is if I am a citizen. What else are they going to remove from the standards of these tests? Are they going to remove the required education level that you're supposed to have? If so, think of the thousands and thousands of Illinois folks that took these tests that did not get on the job because of that," Napolitano said. 
"Now they're pulling out standards, and they're going to hire people that aren't even residents or citizens of the United States, and you're passing over all these Illinois people that could have been on these jobs, could have filled these positions, and we would not have in a hole in our judicial system or in our police departments for lack of officers," he continued. "It's just a slap in Illinois people's face."
The new law has prompted outrage from conservatives and critics alike, despite Pritzker defending the change as limited to individuals who are legally allowed to work in the United States and who are legally allowed to possess firearms, NBC Chicago reported. 
CLICK HERE TO GET THE FOX NEWS APP
The Fraternal Order of Police (FOP) released a statement condemning the new law saying, "What message does this legislation send when it allows people who do not have legal status to become the enforcers of our laws? This is a potential crisis of confidence in law enforcement at a time when our officers need all the public confidence they can get."
Even though Pritzker has slammed critics for misinterpreting the legislation, Napolitano argued the law is a "political" ploy to secure more votes for the Democrats. 
"The standard of this move right now is to bring as many people in this country as you possibly can, given this type of opportunity, but then point back at the party that did it for you and next thing you know, everyone is just going to vote Democrat," Napolitano said. "This is a move. This is a political move. That's all this is."
For more Culture, Media, Education, Opinion, and channel coverage, visit foxnews.com/media.
Fox News' Yael Halon and Aaron Kliegman contributed to this report.