A daughter of two-time Super Bowl champion Bruce Collie died in a tragic aviation accident this weekend.
Devyn Reiley, 30, was among the four people who died in two separate accidents at the Experimental Airfare Association's AirVenture convention in Oshkosh, Wisconsin, on Saturday.
During an air show at Wittman Regional Airport, Reiley and passenger Zach Colliemoreno's single-engine T-6 Texan aircraft crashed into nearby Lake Winnebago around 9:30 a.m.
"I thought they were doing a trick at first," witness Brayden Hiebing, who was fishing at the time, told NBC. "I heard the plane start coming out of the sky, and it started like spinning… and all of a sudden it just made a big splash."
That afternoon, a helicopter and a gyrocopter at the airfield collided mid-flight, killing operator Mark Peterson, 69, and passenger Thomas Volz, 72. Both men were attending the convention and were not part of the air show.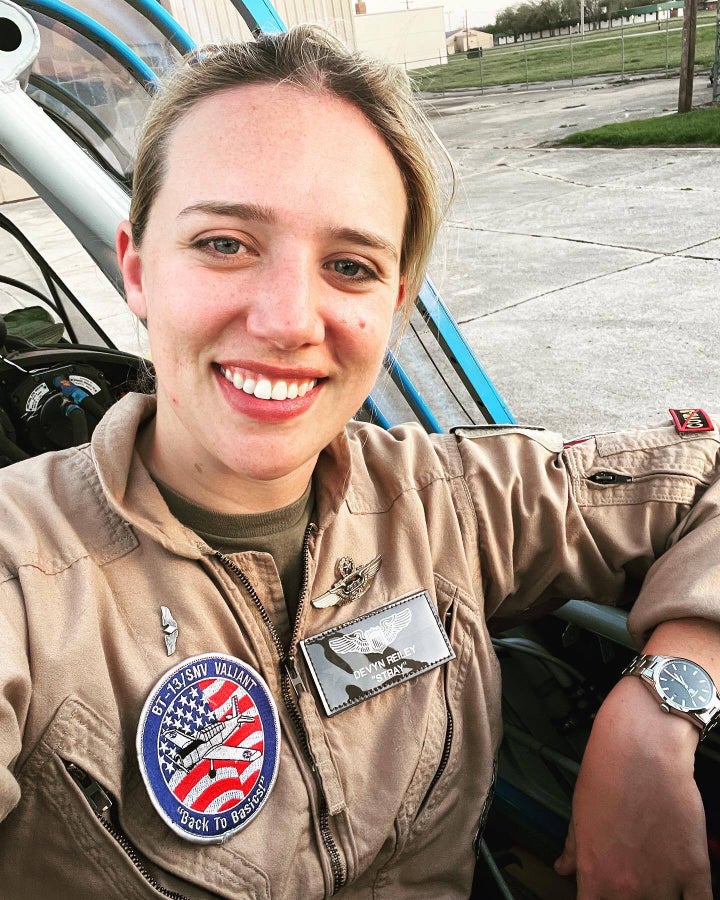 Reiley's sister Calyn Collie confirmed the tragedy in a GoFundMe campaign for Hunter Reiley, Devyn's husband.
In the campaign description, Calyn asked readers: "Please pray for our family, and weep with us for our losing her for a season, but rejoice in the promise of the New Heaven and The New Earth."
Bruce Collie ― a former player on the San Francisco 49ers, and a member of the team that won Super Bowls in 1989 and 1990 ― wrote about how proud he was of Reiley and her career path just a week before her death.
"When you have multiple children you have multiple choices," Collie wrote in a July 22 Facebook post. "Our Devyn Reiley has always chosen aviation… God is so cool to give her a family that is ALL aviation… thank you Reily's for being the family that she was destined for… So proud."
Collie paid tribute to Reiley in another Facebook post the day after she died. Directing his prayers to a higher power, Collie wrote: "I trust You my King…. ALL THINGS to work together for good."