A Florida man was arrested on human trafficking charges after tricking a minor with mental handicap into a sexual contract, police said.
According to Hernando County Sheriff's Office Sheriff Al Nienhuis 56-year-old James Peter Houllis took advantage of one adult woman and one minor with mental handicaps.
"This particular individual really had some creative ways to abuse women," Sheriff Nienhuis said in a press conference.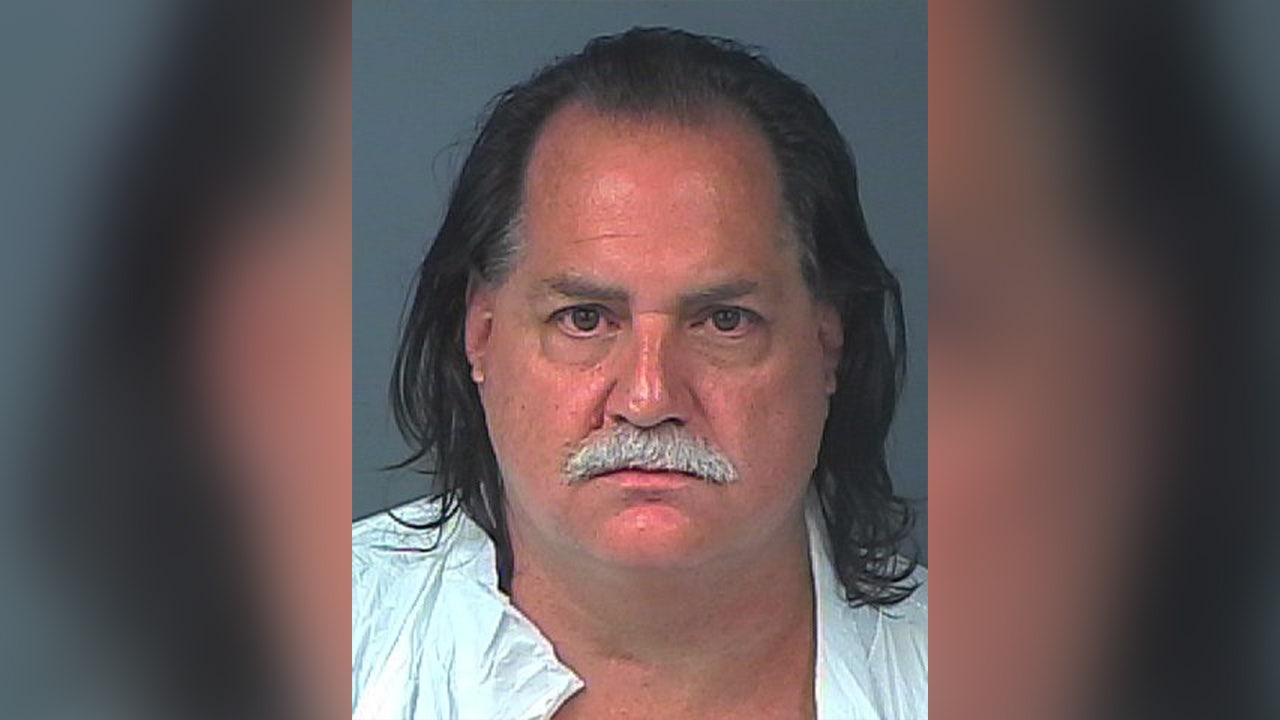 On Monday, July 10, the Hernando County Sheriff's Office said that they were contacted by the Charlotte County Sheriff's Office about the possible location of a runaway teen. 
When authorities arrived, they found Houllis, the unidentified teen girl and the unidentified adult woman. Police said that they initially did not suspect human trafficking and were under the impression that the minor victim was 18 and was kicked out of her home.
TEXAS MAN WITH 'ONE OF THE MOST EXTENSIVE' CHILD PORNOGRAPHY COLLECTIONS SENTENCED TO 30 YEARS IN PRISON 
After taking her to a runaway shelter to reunite with her father, the teen told workers and deputies that she had met Houllis and the unidentified adult victim on an uncommon social media dating platform.  
"It was not a common social media platform that we hear about every day," Sheriff Nienhuis said. "It had some unusual sexual type things."
As the teen began to share more about the harrowing tale, officials realized that the young girl and the adult woman were being trafficked by the 56-year-old.
Police said that before the young girl had run away, Houllis, who was posing as the adult victim, reached out to the young teen and convinced the minor to agree to a "dominant-submissive" contract that had clauses promising an ocean side home in exchange for sex. 
The contact included "sexual activities with the dominant that might be outside her comfort zone but not painful," police said.
CALIFORNIA MAN RECORDED HIMSELF STABBING WOMAN TO DEATH, SHARED VIDEO ON FACEBOOK: POLICE
The contract also stated that the 'submissive' would always respond to the sexual needs of the 'dominant' in any manner he saw fit in exchange for food, drinks and the utilities associated with the home.
"Hard to believe, but that's what the documents said," Sheriff Nienhuis said, noting that the contract gave graphic details on the expected sexual acts.
After verbally agreeing to the contract, Houllis chartered an Uber ride for the teen and brought her to his home where she was given her own bedroom and food. After Houliss, the teen victim and the adult victim watched a movie and had marijuana, the three of them "engaged in sexual activity," police said.
According to police, on July 10, the teen took photos of the suspect sitting on a couch naked before deputies arrived to investigate the report that she was a runaway teen.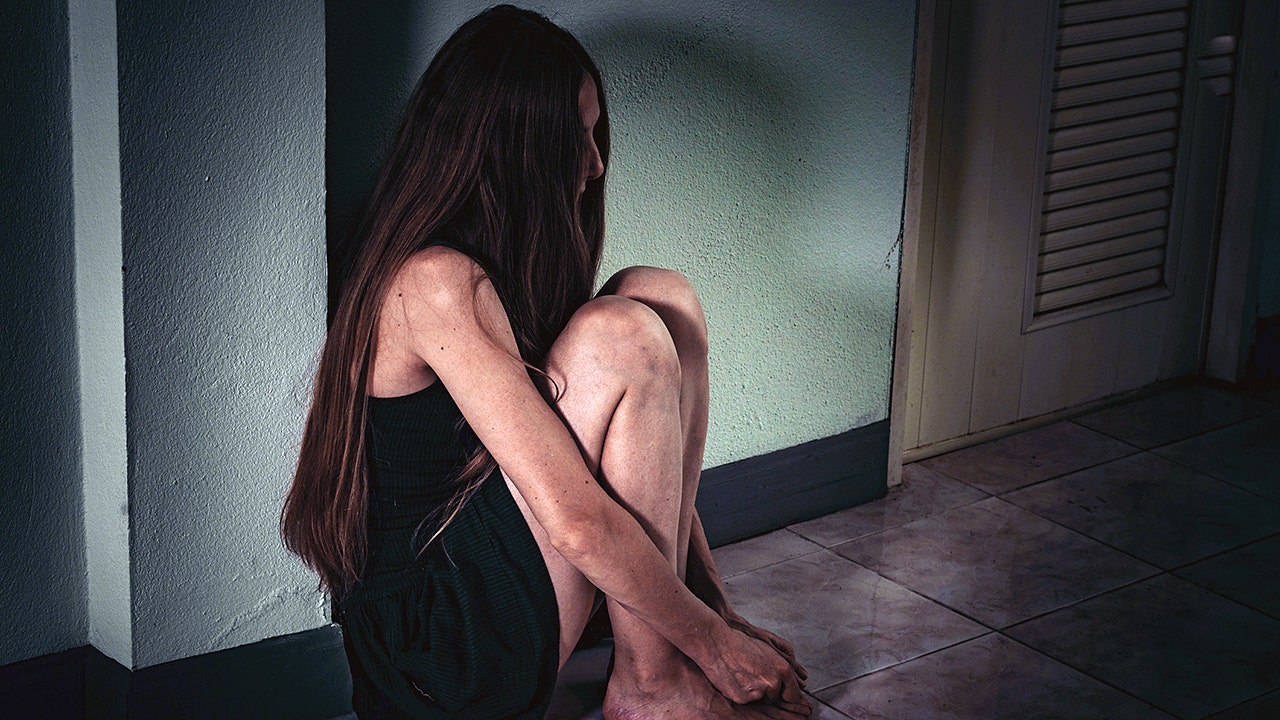 On Tuesday, July 11, Houllis was charged with unlawful sexual activity of a minor, unlawful use of a two-way communication device and contributing to the delinquency of a minor.
Police said that during the investigation, they realized that the adult was also a victim of human trafficking.
"As the investigation unfolded, it became apparent that [the adult victim] was also a victim of human trafficking by our suspect," Sheriff Nienhuis said.
According to Nienhuis, the adult victim said she felt obligated by her own contract with Houllis, and when she tried to refuse to have sex with the minor, he physically forced her on the teenage victim.
"Young adult victim number 1 advised that our suspect physically strangled the juvenile during sexual activity, and because she knew how rough [Houllis] could be, she actually traded places with the victim to keep that juvenile victim safe," he said.
Officials said before this incident, Houllis sold the adult victim for sex to multiple men in Colorado. Nienhuis said the suspect met her online while she was still a juvenile and groomed her into isolation from her family.
CLICK HERE TO GET THE FOX NEWS APP
According to police, Houllis has a history of domestic violence and has lived in 53 different places since 1980 including California, Colorado, Miami, Hudson and Hollywood before moving to Spring Hill and believe there may be more victims. 
The sheriff said that both victims are in a safe place receiving treatment.