The former White House physician for Presidents Obama and Trump expressed concern Monday about President Biden's health and mental acuity as the president turns 81.
Rep. Ronny Jackson, R-Texas, said on "FOX & Friends" that the growing concerns, including from the left, are valid. 
"I've been saying for quite some time now, when he was candidate Joe Biden, that I didn't think that he had the cognitive ability to do the job," said Jackson. 
Additionally, Jackson emphasized that Biden has "degenerated" over the last three years. 
AXELROD DOUBLES DOWN ON CRITICISM AFTER BIDEN REPORTEDLY CALLS HIM 'PR—': 'THIS HE CAN CHEAT NATURE'
"He's got these people that surround him that are inappropriately encouraging him to continue to run because it builds up who they are and what they do. But our border, our wars overseas, our economy, you know, it's just a disaster right now. And he just can't do the job. And it's just on display every day that he's not capable of doing this job anymore," Jackson warned.
Jackson said previously, "I think his lack of physical ability and his physical decline is now starting to highlight the cognitive decline that we've been watching for so long now," Jackson said. "It's a package that just doesn't sell around the world, and it's becoming a national security issue for us. We have to do something about it."
In recent weeks, Democrats, including former Obama adviser David Axelrod and HBO host Bill Maher, have cast doubt on whether Biden should continue with his re-election run.
From his experience as a White House physician, Jackson said the job of president is too demanding for Biden.  
"He can't do this at all," Jackson told host Steve Doocy, warning that Biden cannot perform the duties of a commander-in-chief and run for re-election in his current state.
Jackson joked that Biden's aides should convince him that he's at the end of his second term.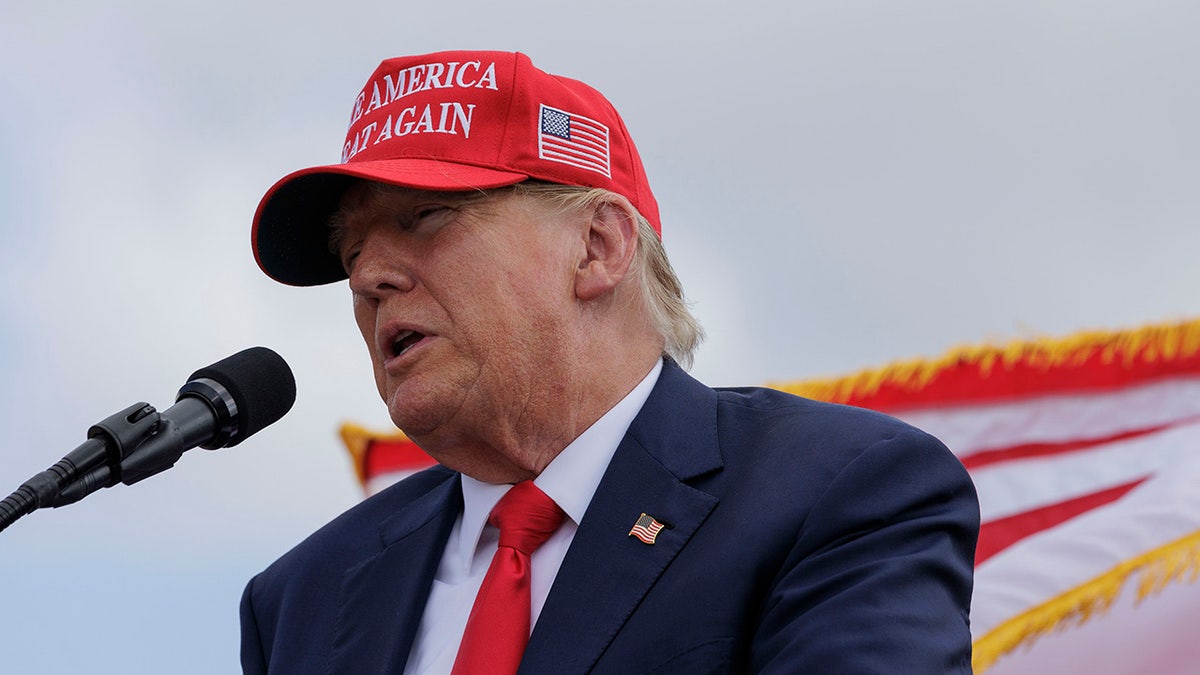 Jackson, who is supporting Trump's 2024 bid, spoke after Texas Gov. Greg Abbott joined the 45th president at a rally and offered his endorsement.
"Today, I am proud to endorse Donald J. Trump for President," Abbott said in a post on X, formerly known as Twitter. "Now more than ever, America needs a President who will secure the border and prioritize national security. President Trump is the clear choice to get the job done."
The former president, 77, joined the governor in Edinburg, Texas on Sunday for Abbott's annual pre-Thanksgiving tradition of serving tamales to Texas Department of Public Safety troopers and Texas National Guardsmen deployed along the southern border under the governor's Operation Lone Star program. 
Trump pledged to launch the largest mass deportation effort in American history if he is re-elected and would reinstate travel bans and his 2019 "Remain in Mexico" program, which forced non-Mexican asylum seekers aiming to enter the U.S. at the southern border to wait in Mexico for the resolution of their cases.
CLICK HERE TO GET THE FOX NEWS APP
FOX News' Greg Wehner and Kyle Morris contributed to this report
For more Culture, Media, Education, Opinion, and channel coverage, visit foxnews.com/media