It's been 10 years since "Blue Is the Warmest Colour," writer-director Abdellatif Kechiche's crushing romantic drama, had to navigate around a limiting NC-17 rating for including sex scenes between two young women (Adèle Exarchopoulos and Léa Seydoux). And apparently, not a thing has changed about that queerphobic standard in a whole decade.
Now, director Ira Sachs' film "Passages," another queer and wrenching romantic drama featuring sex scenes, has also been slapped with the stigmatic rating, which advises theaters to deny moviegoers ages 17 and under.
This probably shouldn't be a surprise. Hollywood is among many so-called liberal institutions that pay a lot of lip service to progressiveness while showing no actual signs of progress. But unlike the more muted reaction to the rating 10 years ago with "Blue" — which, admittedly, was troubled by a host of other issues — Sachs has directly called out the problem.
In an interview with the Los Angeles Times earlier this month, the independent filmmaker talked about refusing to tweak his movie to comply with Motion Picture Association recommendations that could give it a less restrictive R rating.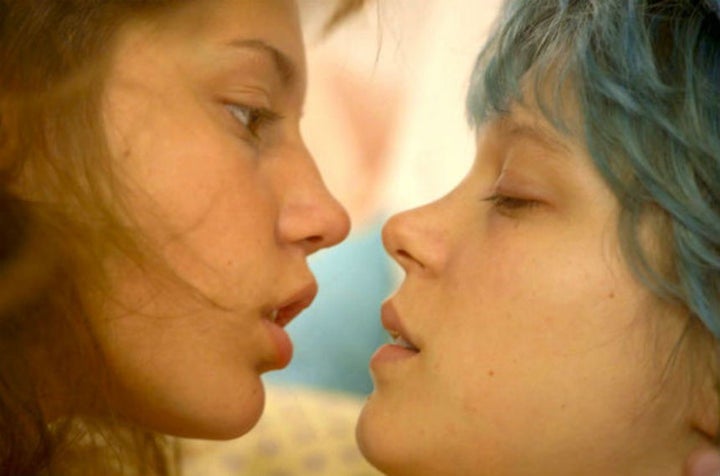 Despite Sachs and Mubi, the distributor of "Passages," declining to negotiate with the MPA, the film will still be released in theaters — unrated — on Aug. 4. How moviegoers end up navigating the lack of classification will be interesting to see.
Sachs, though, seems less concerned about that. For him, it's about maintaining the integrity of his work.
"There's no untangling the film from what it is," Sachs told the Times. "It is a film that is very open about the place of sexual experience in our lives. And to shift that now would be to create a very different movie."
It's true. "Passages" explores evolving intimacies, both sexual and emotional, between three Parisian characters (played by Ben Whishaw, Franz Rogowski and, coincidentally, Exarchopoulos) at a turning point in each of their lives.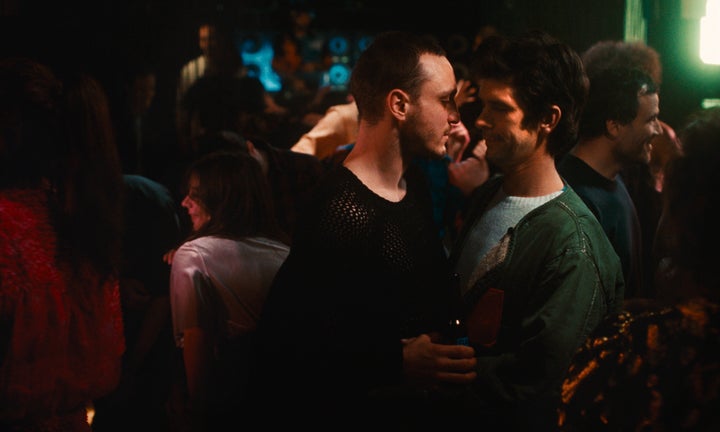 The sex scenes are essential to the story, but they are not the story. That's an important distinction to make when an NC-17 rating often implies a sense of frivolity and inappropriateness around images of sex, violence or drug use. The sex scenes in "Passages" function with the narrative.
The MPA's hysteria around these scenes is just the latest example of its attempts to curb how audiences engage with queer experiences on screen. Sachs, who is queer, took particular issue with that.
"We hunger for movies that are in any proximity to our own experience," he said in the Times interview. "And to find a movie like this, which is then shut out, is, to me, depressing and reactionary."
Sachs went on to discuss how that can thwart cultural efforts to normalize queer sexuality. "It's really about a form of cultural censorship that is quite dangerous, particularly in a culture which is already battling, in such extreme ways, the possibility of LGBT imagery to exist," he said.
This is the part that's especially tough to get around. Hollywood's longtime puritanism around adult images in film has been well documented and so wildly inconsistent that it would be hard to take seriously if the NC-17 rating didn't also scare some theaters into not screening certain movies. Many NC-17 films have to overcome an air of lewdness attached to them as a result.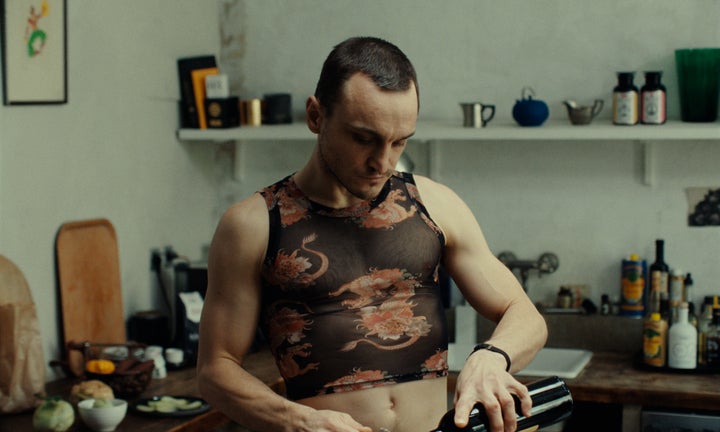 This is especially devastating for films like "Passages." Independent movies already face significant challenges — with marketing chief among them — in securing an audience, and international fare struggles to gain a foothold in America. But less discussed is the impact of inflicting this rating on certain queer films.
On the other hand, queer films like "Blue Is the Warmest Colour" and "Passages" are saddled with the NC-17 stain. And this isn't a new practice. In 2004, out director Gregg Araki's coming-of-age drama "Mysterious Skin," which deals with sexual abuse, got stuck with the rating. That is, until the studio decided to release it unrated instead.
Before that, director Kimberly Peirce's heartbreaking queer drama "Boys Don't Cry" was also originally given an NC-17 in the '90s. Why? In addition to depicting rape, the movie includes a scene where a transgender man (Hilary Swank) gives a cisgender woman (Chloë Sevigny) an orgasm.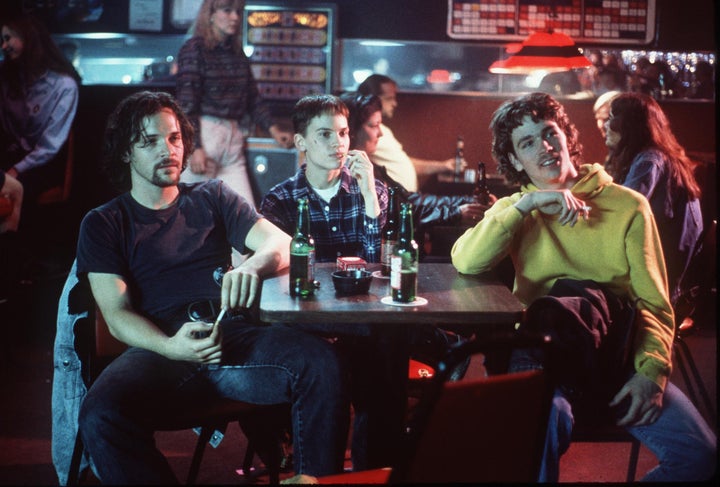 Peirce contested the rating — "Who's ever hurt by female pleasure?" she asked — but later reluctantly cut the scene and got an R rating.
Spike Lee's "She's Gotta Have It," centering on the life of a queer, polyamorous woman (Tracy Camilla Johns), would have similarly been rated NC-17 if he hadn't reedited the 1986 feature to get an R.
And "Bad Education," queer director Pedro Almodóvar's 2004 "gay film noir," intimates a less-than-30-second moment where a transgender character (Gael García Bernal) performs oral sex. It was rated NC-17, which went virtually uncontested by the filmmaker at the time. The reaction from a publicist for the movie was only that "It's a film for adults."
If that response sounds jaded, it could be due to the fact that "Bad Education" explores basic adult human behavior, sometimes at its most terrible.
The film wasn't even Almodóvar's first to receive an NC-17. The 1989 pitch-dark comedy "Tie Me Up! Tie Me Down!" — which doesn't have queer themes but follows a man (Antonio Banderas) who abducts a porn star (Victoria Abril) to get her to fall in love with him — also got the rating at one point.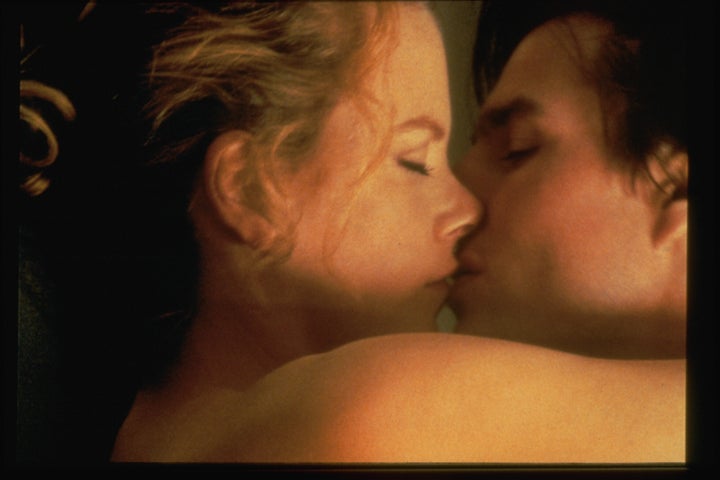 That was actually lowered from an X rating, a classifier historically reserved for pornographic films, but distributor Miramax filed a landmark lawsuit that ultimately resulted in releasing "Tie Me Up! Tie Me Down!" unrated. The case helped spark a significant dialogue in the filmmaking community.
The reason for giving "Tie Me Up! Tie Me Down!" an NC-17? "[A] scene of strong adult sensuality with nudity," according to an MPA website.
To call that descriptor vague would be an understatement, and it really makes you wonder about the myriad R-rated films that narrowly evaded an NC-17 by cutting scenes while still seeming to retain strong adult sensuality in the final product. 1999′s "American Pie" and "Eyes Wide Shut," as well as 2003's "The Cooler," come to mind.
Now-disgraced producer Harvey Weinstein even got the MPA to overturn an NC-17 rating for director Derek Cianfrance's "Blue Valentine," a 2010 film in which a husband (Ryan Gosling) performs oral sex on his wife (Michelle Williams). Through an appeal, Weinstein somehow secured an R rating without removing the scene.
Notably, these are all primarily hetero films.
MPA ratings are useful when flagging less appropriate images for impressionable younger audiences, especially for movies like 1972's "Last Tango in Paris" that feature explicit sexual violence. But there remains a very rigid and prudish standard across the board, which is often too strict with films featuring queer sexuality.
And strangely, 17 years after director Kirby Dick tried, and only somewhat succeeded, to expose the ambiguous movie rating system with "This Film Is Not Yet Rated," we remain as much in the dark about it as ever. (That documentary is in fact rated NC-17.)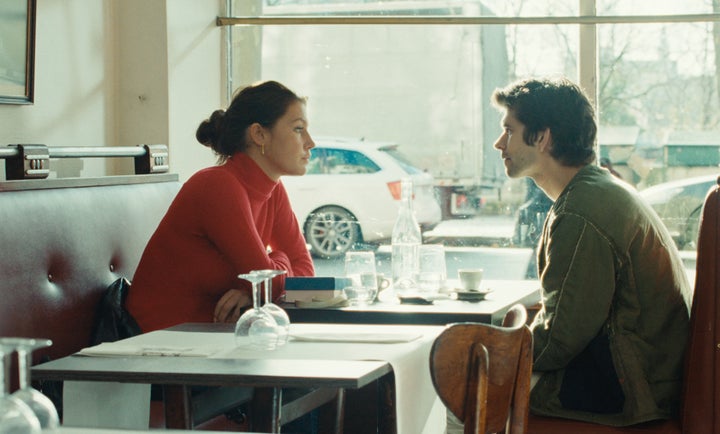 The ratings hoopla takes away from discussing the actual quality of queer films and, to Sachs' point, from engaging with their very human sensibilities — ranging from love and fear to joy and guilt. All of these are especially necessary at a time when queer people face particular challenges in the U.S., despite some legal protections.
For what it's worth, "Mysterious Skin" maintains an 87% score from Rotten Tomatoes critics, "Boys Don't Cry" joined the National Film Registry and the themes in "She's Gotta Have It" remain so timeless that there was another attempt to explore them through a 2017 Netflix series.
And for that matter, "Passages," while not a flawless film, is so earnest and achingly human that you can't look away from it. The same can be said about the closer-to-perfect "Bad Education."
Pop culture has always been cyclic, destined to repeat or reexamine stories — and apparently replay our worst elements. For decades, queer filmmaking has been up against the NC-17 hurdle. It makes something Almodóvar told Newsweek in 1990 still uncomfortably relevant.
"Everybody talks about this growing puritanism," the director said at the time. "People say it's the result of AIDS. But in fact it's a result of this conservative nature inherent in American culture."
And that's truly unfortunate.