Black America Has Always Seen Juvenile
By Philip Lewis
Aug. 1, 2023
The lively crowd of NPR employees standing shoulder-to-shoulder to watch Juvenile perform some of his greatest hits knew exactly what was about to happen as soon as the string players from the Louisiana Philharmonic began to set up their instruments.
"All right, before we get into it, I need all the ladies to take a stretch. Get a stretch in," the rapper told the eager "Tiny Desk" audience while delivering one of the most raucous and rowdy performances to ever hit North Capitol Street. "We about to get real athletic in this muthafucka."
The anticipation was palpable. The room fell dead silent as the band set up for its final song. Then, the iconic strings sent the crowd into a cheer. "The greatest love song ever wrote," DJ Mannie Fresh said as the band blared. Juvenile went into a blistering performance of his magnum opus, "Back That Azz Up."
The fans enjoyed the song so much that they requested an encore, a "Tiny Desk" first. He obliged, as he's never been one to turn his fans — the people who've always supported his career even when it seemed like the rest of the world hadn't — down.
"Back That Azz Up," one of the hit singles from Juvenile's third studio album, "400 Degreez," will live on decades from now. As soon as fans hear the iconic bassline and strings, they know exactly what to do next. Everyone stops what they're doing, there's a mad dash to the dance floor and the twerking begins. Widely considered a Black party anthem, the track is still played at events to this day, remixed by several artists, including Drake, and listed as an inspiration for others.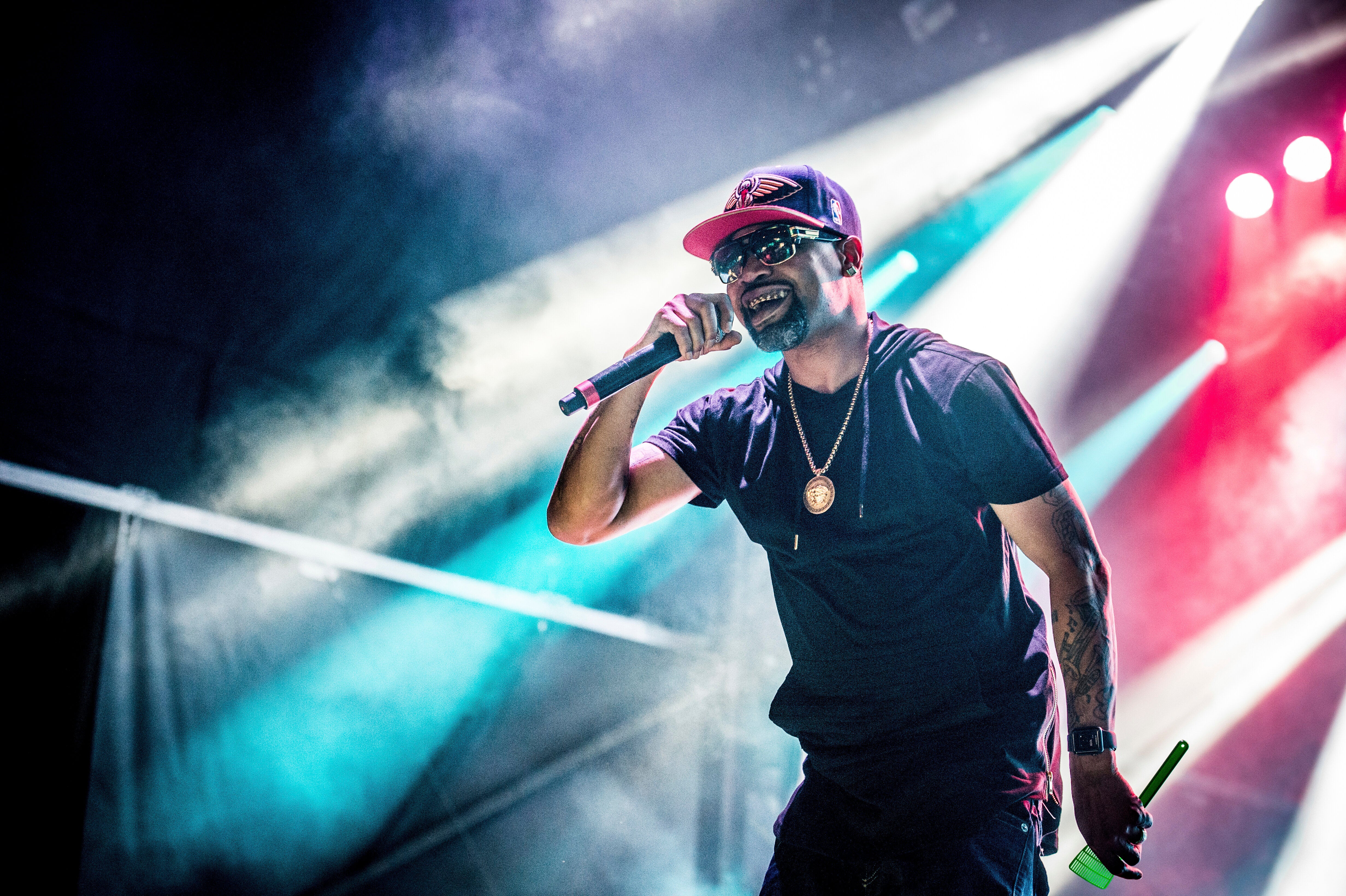 "I feel like the song is just a part of history," Megan Thee Stallion told Teen Vogue in 2020 when curating the soundtrack to her life. "Who doesn't know 'Back That Azz Up'?"
With the 1998 release of "400 Degreez," Juvenile helped thrust New Orleans rap into the mainstream after the apex of the West Coast/East Coast hip-hop beef, with the album becoming the crown jewel of Cash Money and lasting as the best-selling album of his career. This year marks the 25th anniversary of the album's release, which was certified four times platinum by the Recording Industry Association of America.
"When we recorded '400 Degreez,' the energy was there for it to be one of those albums that was going to last from infinity and beyond," said former Cash Money producer Mannie Fresh. "You don't have too many songs or too many albums in hip-hop that last maybe a year, so for this to be 25 years old and still going hard …That is a blessing in itself."
NPR's "Tiny Desk" concert has become a must-watch for music fans of all ages since its debut in 2008. With roots in "hipster-infused indie rock," there's been a concerted effort over the years to infuse hip-hop into the live performances hosted at the desk of "All Songs Considered" host Bob Boilen in Washington, D.C.
More recently, fans have taken to social media to request their dream hip-hop artists they want to see on "Tiny Desk." But despite their best hopes, some hip-hop legends either aren't interested in performing or are not familiar with "Tiny Desk" themselves. One of the most influential rappers from the American South falls under the latter category.
When a fan asked Juvenile to appear on NPR's live video series, he responded the only way he knew: straightforward and raw. "Wtf is a tiny desk and no," the rapper tweeted, quickly shutting down the notion. Hundreds of Twitter users voiced their objections, fully understanding that classics like "Slow Motion," "Rodeo," and "Back That Azz Up" deserved a "Tiny Desk" performance.
Juvenile's authenticity is how he carved a lane for himself in hip-hop history.
"I just wanted to make music that would connect with the culture, and we went out and did that. We're still rocking to this day," Juvenile said. When asked about his career, the rapper summed it up succinctly: "A lot of traveling, a lot of shows, a lot of people, a lot of jumping on stage. A lot of booty shaking."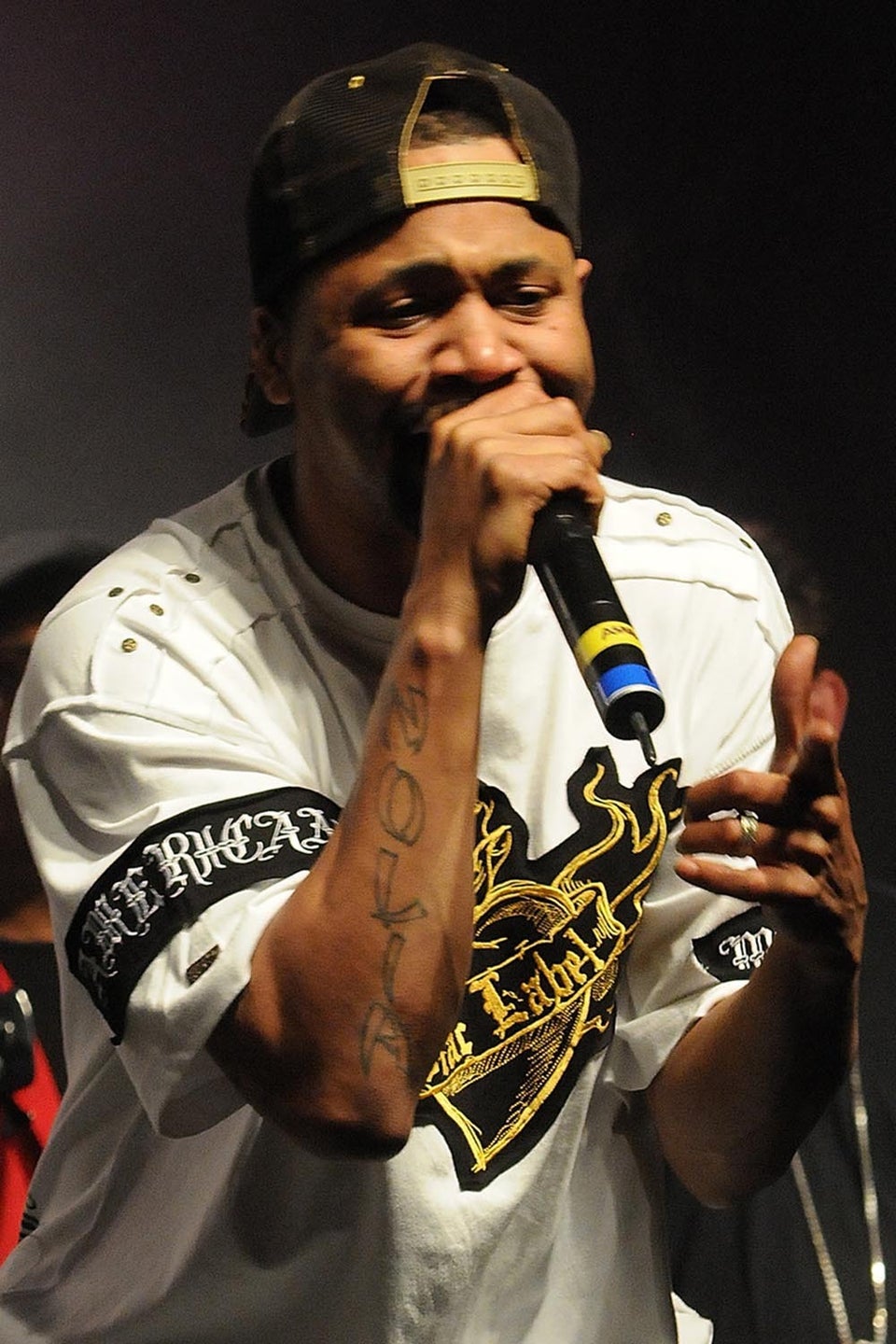 C Flanigan/FilmMagic/Getty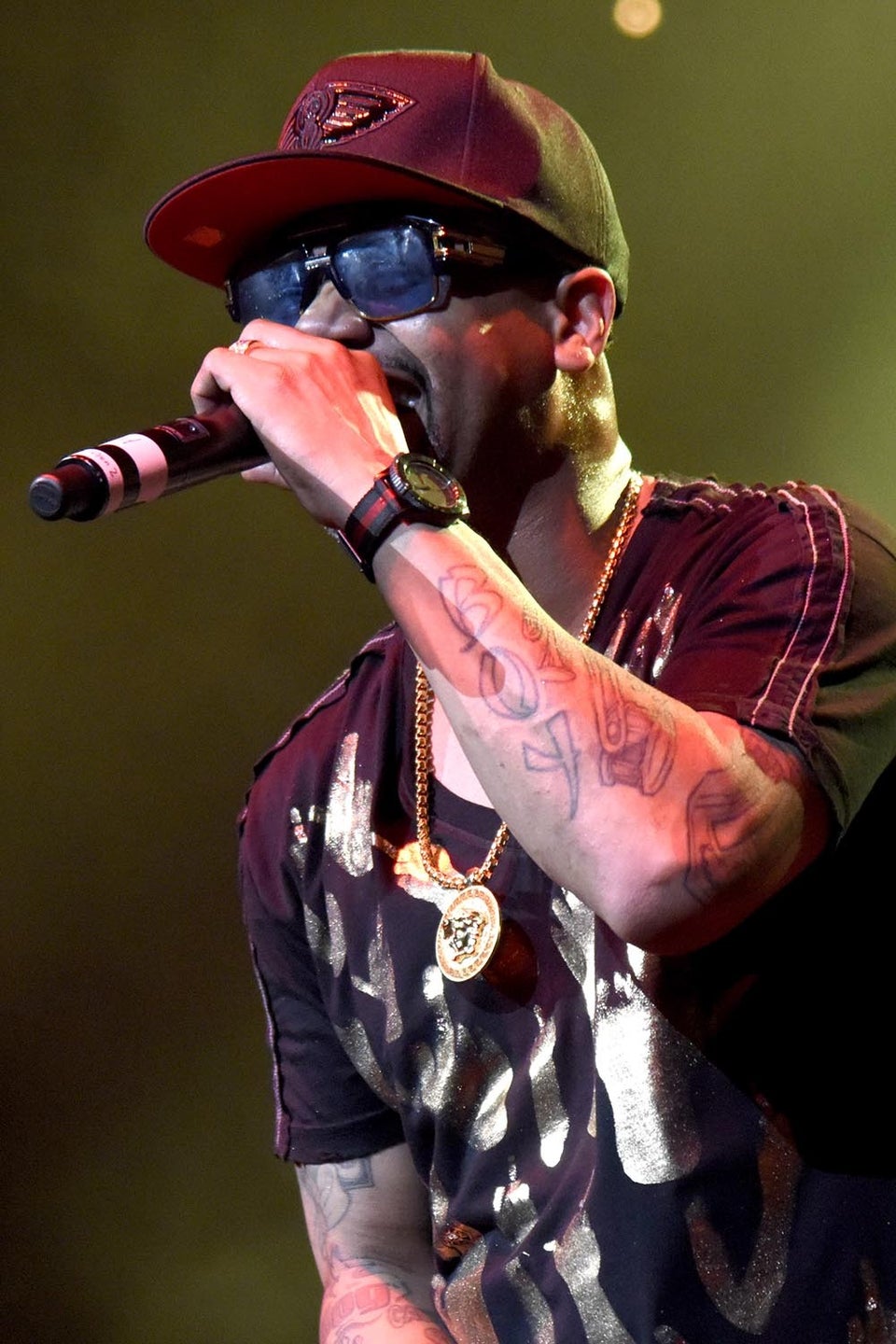 Tim Mosenfelder/Getty
For Black America, Juvenile has always felt like an underrated rap star who has never received the proper recognition for his timeless hits. In June, fans rallied for Juvenile to be added to the Essence Festival lineup in New Orleans. So when the artist came to NPR's headquarters to record for Black Music Month with a can of his beverage "Juvie Juice" in hand, his fans claimed it as a momentous win for the culture.
Juvenile wasn't alone for the occasion. He was assisted by fellow New Orleanian music greats Trombone Shorty, Jon Batiste and Mannie Fresh, none of whom would miss the chance to perform alongside the rapper, even if they happened to be across the Atlantic.
Batiste flew in from France, where the Grammy-winning musician and former bandleader for "Late Night with Stephen Colbert" had been rehearsing for a performance at a garden party at the residence of French President Emmanuel Macron. Performing alongside Juvenile was important to him, Batiste explained.
"When the music of that era — Juvenile, '400 Degreez' — was happening in New Orleans when I was growing up, it was the most relevant export of our culture to the world that I lived through," the 36-year-old said. "I wasn't around for Louis Armstrong or Fats Domino, The Neville Brothers and my family, the Batiste family. I knew them. But I didn't see it. So this was one of the biggest, most successful expressions of who we are: Raw, unvarnished, unapologetic."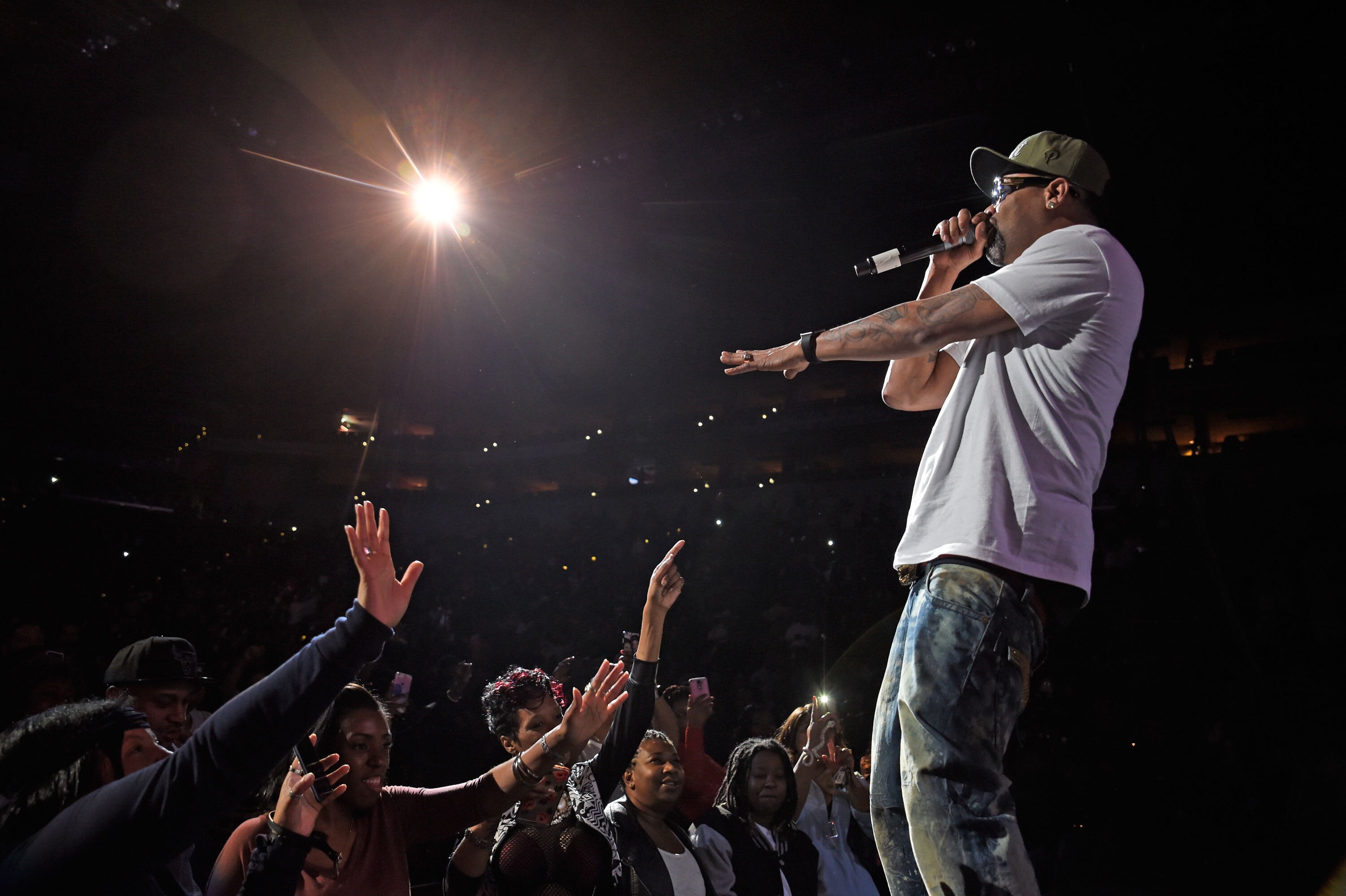 Juvenile, 48, was born in New Orleans and raised in the Magnolia Housing Projects, a majority Black public housing development in Uptown that served as one of the breeding grounds for bounce music and the launch pad for the Cash Money Records label. The infamous public housing project was demolished after Hurricane Katrina, but the Magnolia Projects live on through the gritty rap birthed there. Fans can hear the influence of being raised in New Orleans public housing throughout Juvenile's raps as he describes his life growing up, and the authenticity of his lyrics is evident.
The music video for "Ha," Juvenile's 1998 breakout single produced by Mannie Fresh, was shot at the Magnolia Projects. The Hot Boys, the rap group Juvenile formed alongside Lil Wayne, Turk and B.G., could be seen throughout the video with the Big Tymers: Birdman (then Baby) and Mannie Fresh. But it wasn't simply a music video: "Ha" was a documentary, giving the world a genuine look at life for those living in the infamous housing projects.
"In the video of 'Ha,' when you watch, and you see the projects, and you see what's happening, it really gave people a real look at what a part of New Orleans is. And that's why I came to ['Tiny Desk' to] represent," Batiste continued.
Some might even call the lyrics inspirational, with the chorus becoming a meme for positive affirmation: "You a paper chaser, you got your block on fire // Remaining a G, until the moment you expire // You know what it is, to make nothing outta something // You handle your biz and don't be crying and suffering."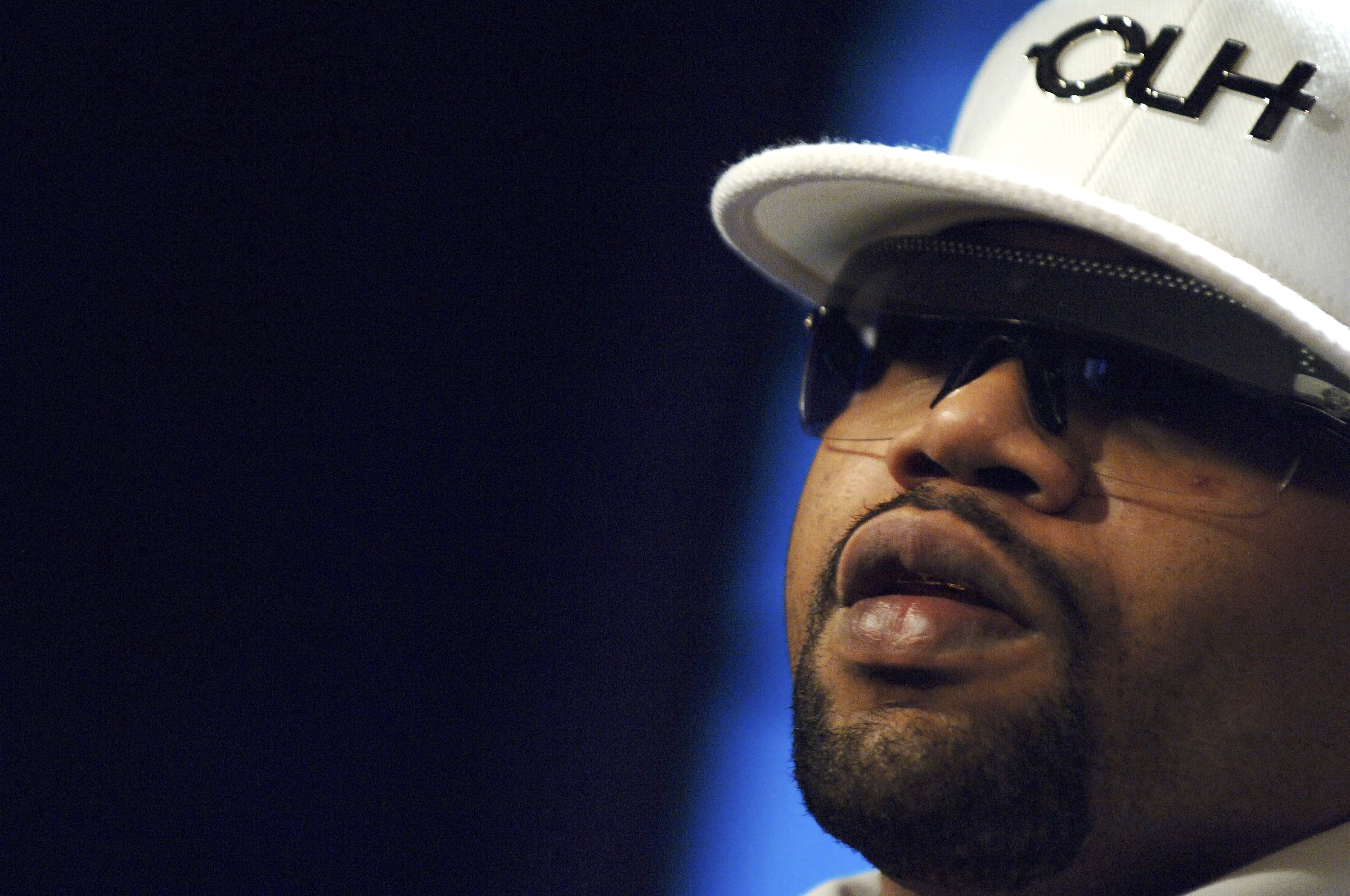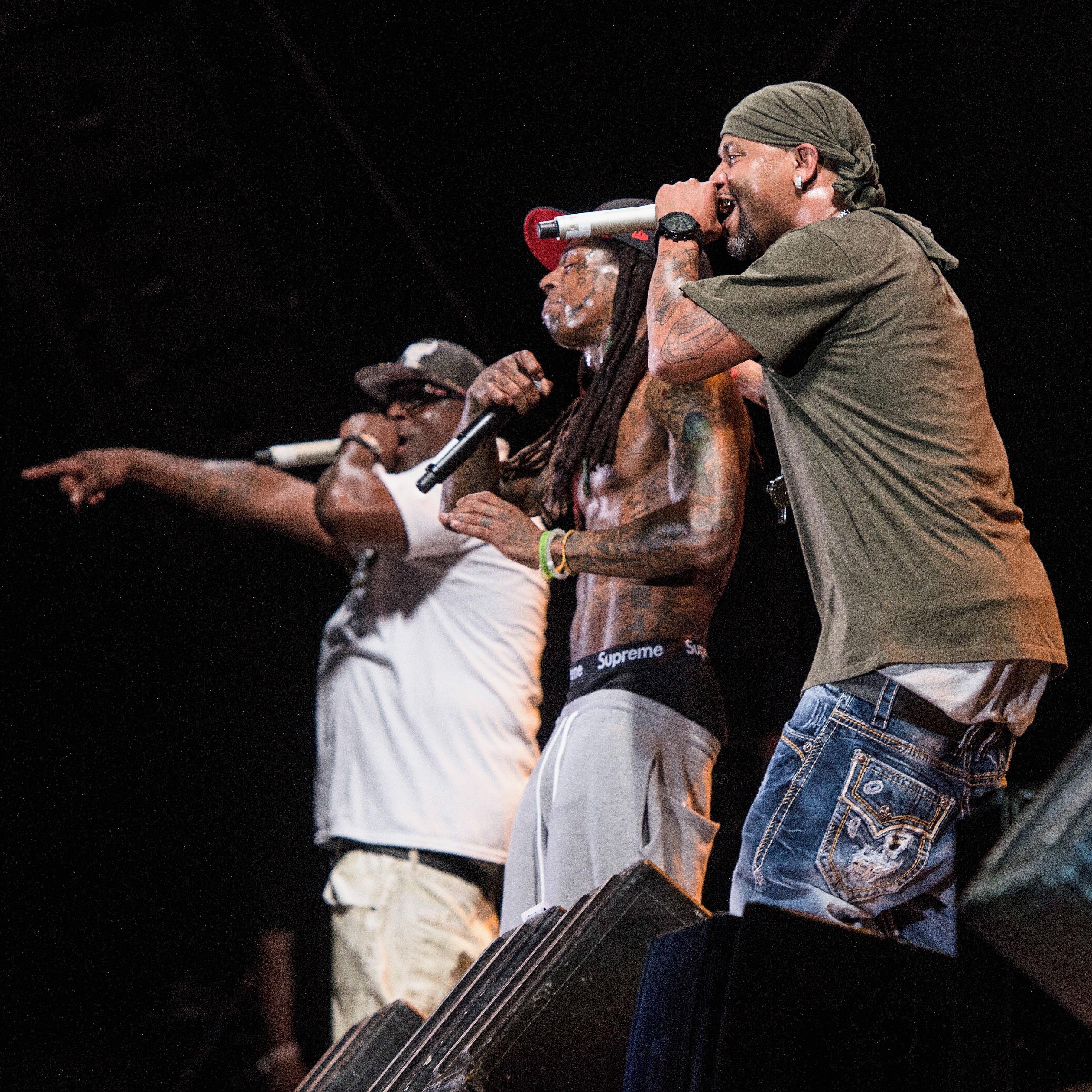 Juvenile's status as a pioneer of New Orleans rap has long been cemented. It makes perfect sense — the city is credited as the birthplace of two distinctly Black genres: jazz and rhythm & blues, and is full of influential musicians whose work inspired generations of artists.
The rapper said that popular artists like Lil Baby and Jacquees have approached him to tell him how his music inspired them over the years.
"A lot of these cats take parts and bits of what I've done back in my past like I did with artists that came before me, and they make their own sound with it," Juvenile said. "And I just think it's great, man. I like to see artists reinventing themselves and carrying on this tradition of great music."
"In my era, we had influences, but all our influences weren't visual, you know what I'm saying?" he continued. "They were old, to the point where they were either dead or if they was still in the city, we didn't get opportunities to see 'em a lot."
"When we came out, that changed for everybody. Like No Limit, Cash Money. We was actually visually in the city, and people could see us," he explained, mentioning No Limit Records, founded by another New Orleans hip-hop legend, Master P. "That gave a lot of the new cats something to see and something to follow. My sound, just being from Uptown and doing what I did, it created this buzz. Now it's got a whole bunch of artists using my [songs], and I'm not even mad at it."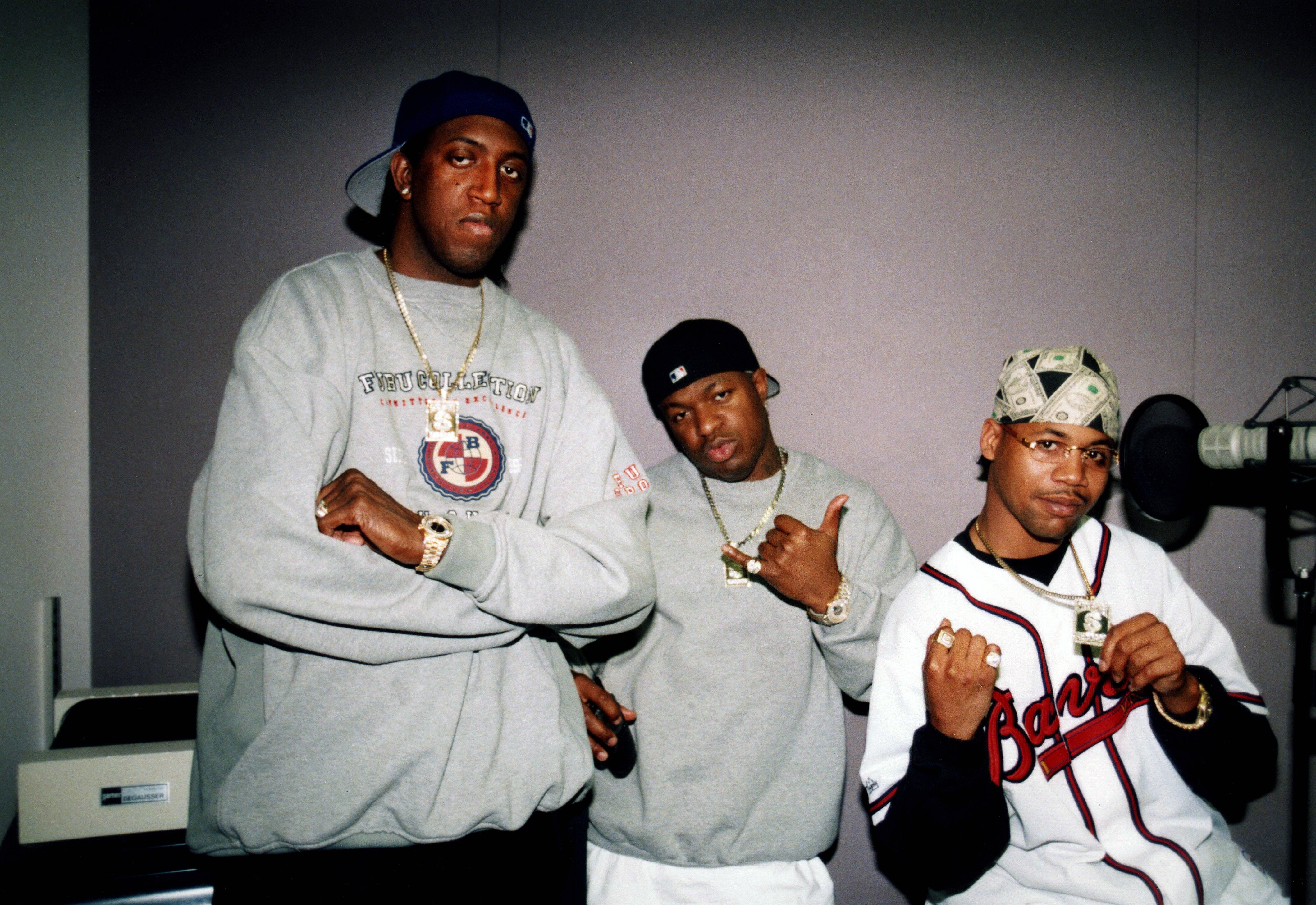 As hip-hop celebrates its 50th anniversary, fans are reminded of the Gen X rappers who've died far too early over the past several years — Black Rob, DMX, Shock G and Coolio, to name a few — none of whom reached the age of 60. That sobering fact wasn't lost on Rep. Troy Carter (D-La.), who presented the rapper with a congressional proclamation recognizing him as "a trailblazer of the Southern style of hip hop."
"We know that we're celebrating 50 years of hip-hop. Now, I know you've all heard before when we say, 'Give people their roses while they're living," the congressman said in front of a sold-out crowd for Juvenile's live performance in celebration of "400 Degreez" at the Howard Theatre in Washington. "We don't give hip-hop nearly the stuff they deserve."
The audience was treated to a DJ set by Mannie Fresh, and then Juvenile took the stage with a live band, performing some of his greatest hits. He ended the show with none other than his most popular track, "Back That Azz Up." Very few songs elicit the sort of response as that classic. Seeing how the crowd reacted to the song, he performed it again.
"It's kind of crazy knowing that it's one of them songs where if you played it in a wedding, it will do good no matter where you at or what the age is," Juvenile said.
"And I don't think it ever will die, man."