A Republican congressman who accused Rep. Kevin McCarthy, R-Calif., of kidney-punching him in a Capitol hallway called the incident a "sad asterisk" on the ex-speaker's career, saying it shows why he and seven other GOP members voted to oust him.
McCarthy denied intentionally striking Rep. Tim Burchett, R-Tenn., telling reporters in a gaggle later Tuesday that if he truly punched Burchett, he would "be on the ground."
Burchett told FOX News that McCarthy has "spiral[ed] out of control" and blamed any alleged intent on the fact he was one of the eight Republicans who supported Florida Rep. Matt Gaetz' motion to vacate the chair in October.
"I would just encourage your viewers to look at the lady from NPR, Claudia [Grisales] — look at her Twitter account. She had a pretty accurate view of it and disclosed exactly what happened," Burchett said.
Burchett was standing in a hallway being interviewed by Grisales following a conference, when McCarthy allegedly brushed past him.
MCCARTHY HIT WITH ETHICS COMPLAINT OVER ALLEGED SHOVE OF TN LAWMAKER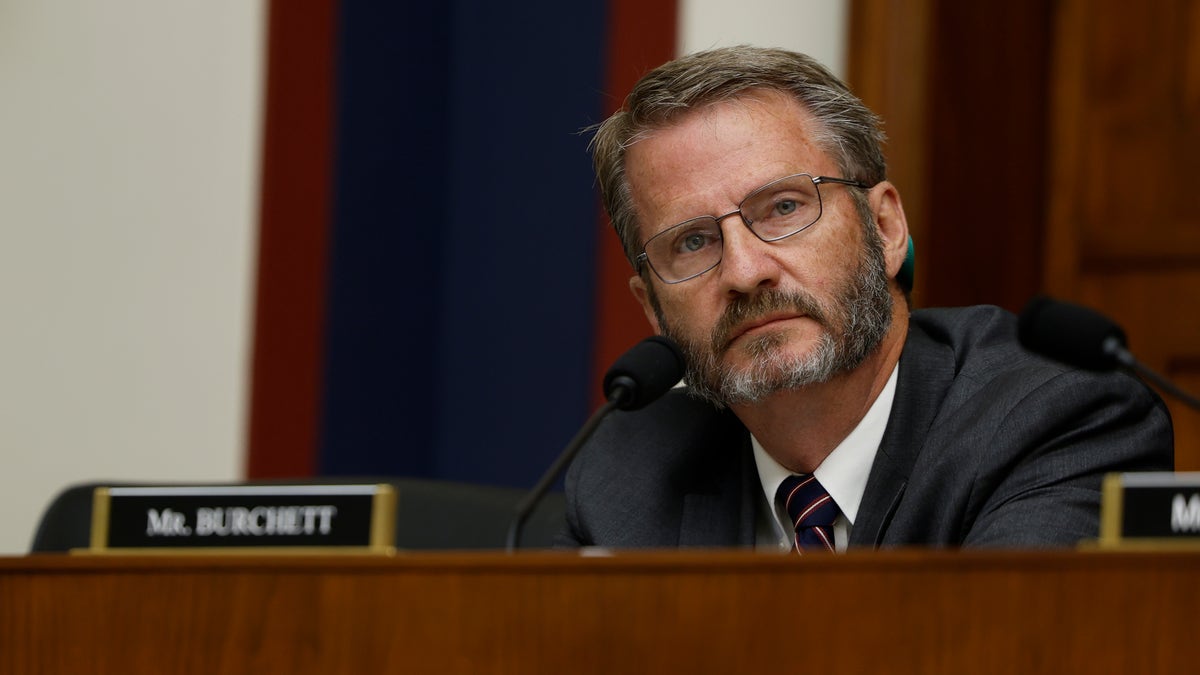 Grisales claimed on X, formerly Twitter, that McCarthy "shoved" Burchett, who then "lunged towards" her. 
"I thought it was a joke, it was not," Grisales said, while reporting Burchett initially began to apologize for making contact with McCarthy before shouting, "'Hey Kevin, why'd you walk behind me and elbow me in the back? You got any guts?'"
Burchett then reportedly called the alleged strike a "chicken move."
McCarthy later responded, according to Forbes: "No, I did not elbow — no, I would not elbow — I would not hit him in a kidney."
Burchett quipped to "Jesse Watters Primetime" that Grisales, as a reporter for the left-wing public radio network, would not be one to rush to his defense politically — but appeared to do so in her tweets.
Speaking about the gridlock in Congress, Burchett said he hopes the newly minted speaker, Rep. Mike Johnson, R-La., has better luck passing individualized spending bills than McCarthy over his months-long tenure.
"[McCarthy] took off the entire month of August and then two weeks into September and backed us up against the wall, which is really by design. Pelosi did the same thing. Speakers always do it so they can pass a pork-filled budget, which we won't have any hearings over and nobody will hear anything about," he said.
MCCARTHY ACCUSED OF SHOVING REPUBLICAN LAWMAKER
"And that's exactly what he did, and then he left this speaker, Speaker Johnson, an honorable man who wants to pass a budget with two weeks or less to do something with 30 years' worth of bad history."
Earlier in the day, fireworks erupted in a Senate hearing chaired by Sen. Bernie Sanders of Vermont — in which Teamsters union boss Sean O'Brien was confronted by Sen. Markwayne Mullin, R-Okla., over a slew of tit-for-tat social media posts between the two — over how O'Brien claimed Mullin, who started and grew a small plumbing business, is a "greedy CEO."
Mullin read one tweet he considered was a challenge to a fight, in which O'Brien taunted, "any place, any time, cowboy."
"This is the time, this is the place," Mullin told O'Brien in the hearing, adding, "if you want to run your mouth, we can be two consenting adults. We can finish it here."
O'Brien verbally agreed, and Mullin began to stand up and take off his wedding ring before Sanders shouted at them and banged his gavel.
"Stop! You're a United States senator," Sanders yelled.
In another hearing, Rep. Jared Moskowitz, D-Fla., engaged Rep. James Comer, R-Ky., in a colloquy about shell companies, LLCs and the Biden family.
When Moskowitz claimed Comer had engaged with his brother in a way similar to allegations against Hunter Biden, Comer denied the "bull—-" allegation and suggested Moskowitz looks like a "smurf."
For more Culture, Media, Education, Opinion and channel coverage, visit foxnews.com/media.