Michael Beasley was a McDonald's All-American, a highly touted college recruit and the No. 2 pick of the 2008 NBA Draft. 
Now, four years removed from his last game in the league, Beasley has become an advocate for mental health in hopes of helping athletes who come after him.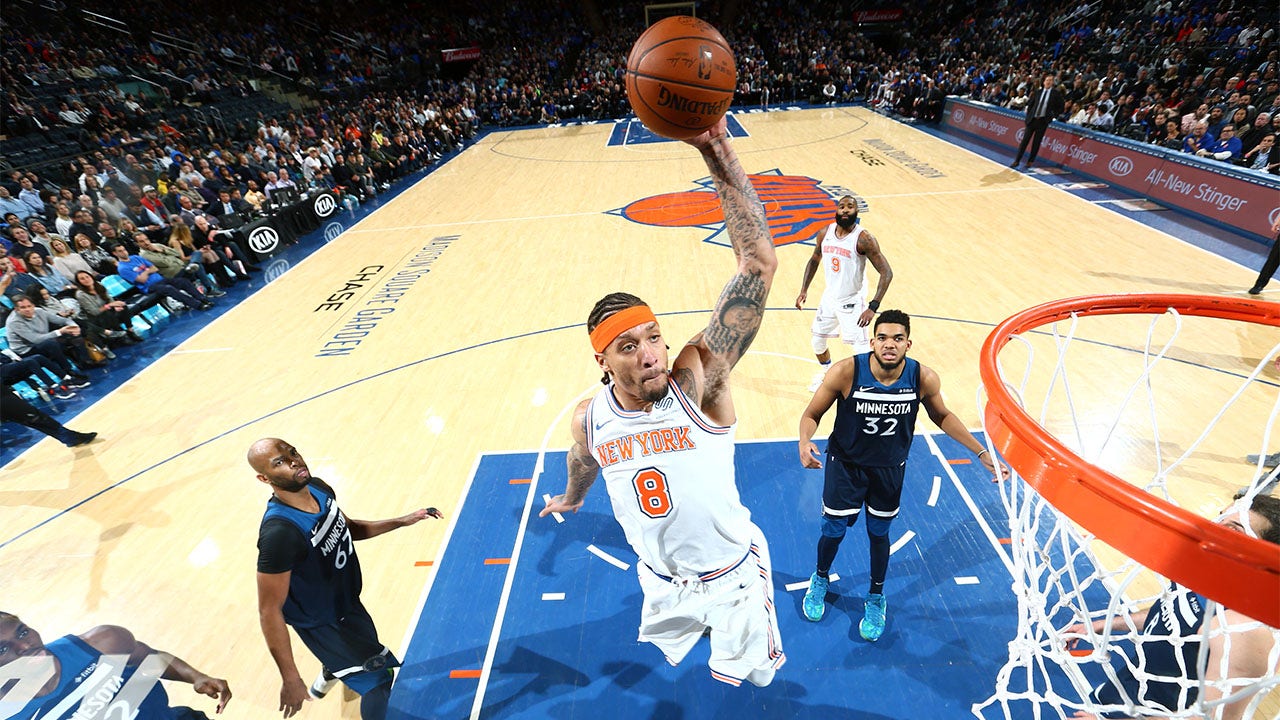 "Your mental health journey doesn't have to start when something goes wrong or when something isn't right," Beasley told Fox News Digital. "Mental health doesn't have to be a negative thing. You can literally start working on your mind now." 
"I really do want to share my story, so maybe the next player doesn't have to go through it so late," he added. "If I could have realized this from day one, maybe a lot could have been different. I just want to be vulnerable for the next guy." 
LEBRON JAMES SHARES VIDEO OF SON BRONNY SMILING, PLAYING PIANO DAYS AFTER CARDIAC ARREST
Beasley, who played one year at Kansas State before turning pro, discussed the need for athletes to work on their mental health with the same level of energy they put into honing their physical skills. 
"As a basketball player, we know [how] to get stronger, to get quicker. We lift weights, we take the same jump shot a thousand, a million times. We do the same crossover. But there wasn't anything in place for my mind, or for our mind," Beasley told Fox News Digital when asked if there was anything in place at Kansas State to help with mental wellness. "And that's just as important as your jump shot or as your squats if not more. 
"So, no there wasn't anything in place, but that's not to anyone's fault, I don't think. Mental health, especially in the Black community, was such a taboo thing. We were all just taught to be tough and to get strong. So, there wasn't anything put in place in college aside from discipline, and things like that."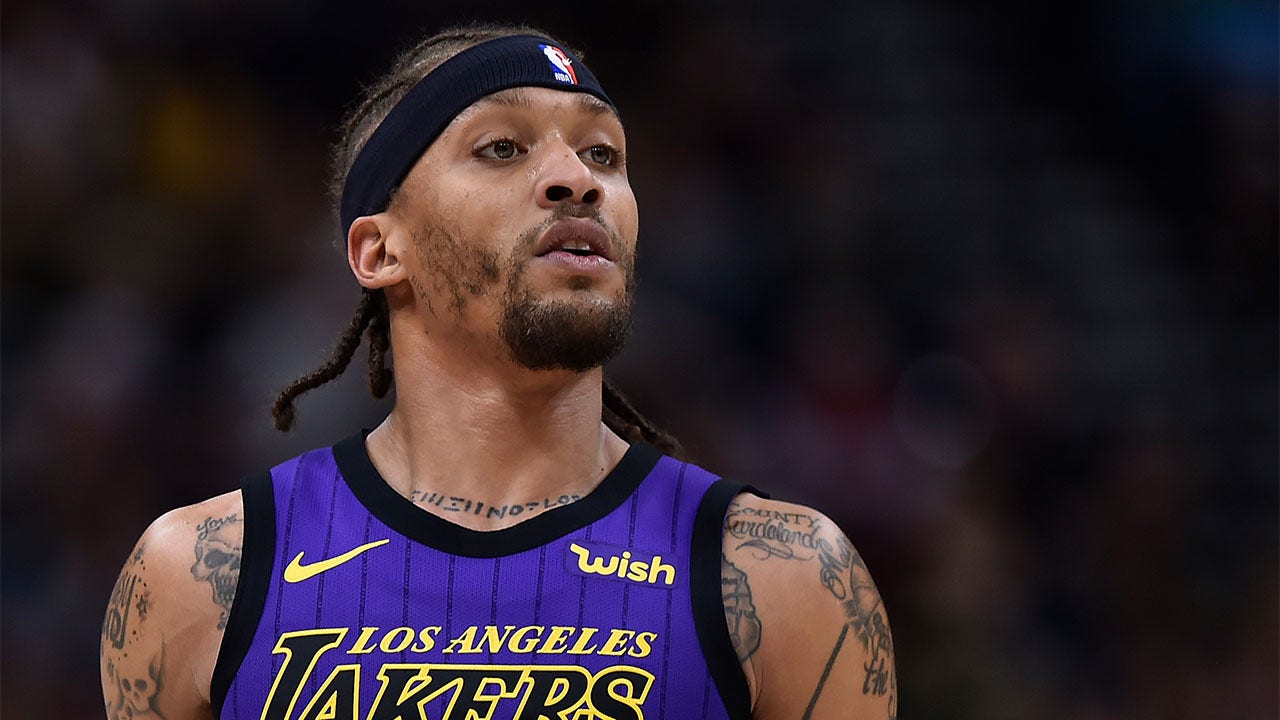 During his 11 seasons in the NBA with seven different teams, Beasley said the topic of mental health was not openly discussed. 
"Same thing in the NBA. For me personally, I grouped everything into the anger category. There really wasn't anyone to talk to," Beasley said.
"Until recently, there really wasn't anybody to talk to because it was such a taboo topic," he continued, "that everybody was hiding their feelings, or dealing with their own things, that there wasn't an open discussion."
DAMAR HAMLIN LEADS OUTPOURING OF SUPPORT FOR BRONNY JAMES FOLLOWING CARDIAC ARREST
The conversation around mental health in the NBA seemingly began to open up when two All-Stars discussed their struggles with the world in 2018.  
DeMar DeRozan, now a six-time All-Star, admitting to dealing with depression during the NBA's 2018 All-Star break. 
NBA champion Kevin Love, then with the Cleveland Cavaliers, also discussed his mental health for the first time, telling the story of a panic attack he suffered during a 2018 regular season game. 
Beasley said Love and DeRozan revealing their mental health struggles sent a "bigger message" by showing the world that it is ok to be vulnerable, a message that resonated with Beasley as it came from two players at the top of their professions. 
"One-hundred percent because you're talking about two All-Stars, talking about two guys who made it to heights that people can only imagine, let alone players," Beasley said when asked if Love and DeRozan speaking out helped players in the NBA to open up regarding their mental health. "So, to see somebody that good, that strong, that lucrative, to come out and say they have something not right – I don't like to call it a problem – I think it sends a bigger message than they tried to send. 
CLICK HERE FOR MORE SPORTS COVERAGE ON FOXNEWS.COM
"Them wanting to get help for themselves just showed the rest of the world, not just the rest of the players, that it's ok. Sometimes it's ok to cry, sometimes it's ok to be vulnerable, sometimes it's ok to not know what's going on."
Nowadays, Beasley works on his mental wellness with help from Aura Health, an all-in-one mental wellness app, which offers easy, accessible, and personalized meditations.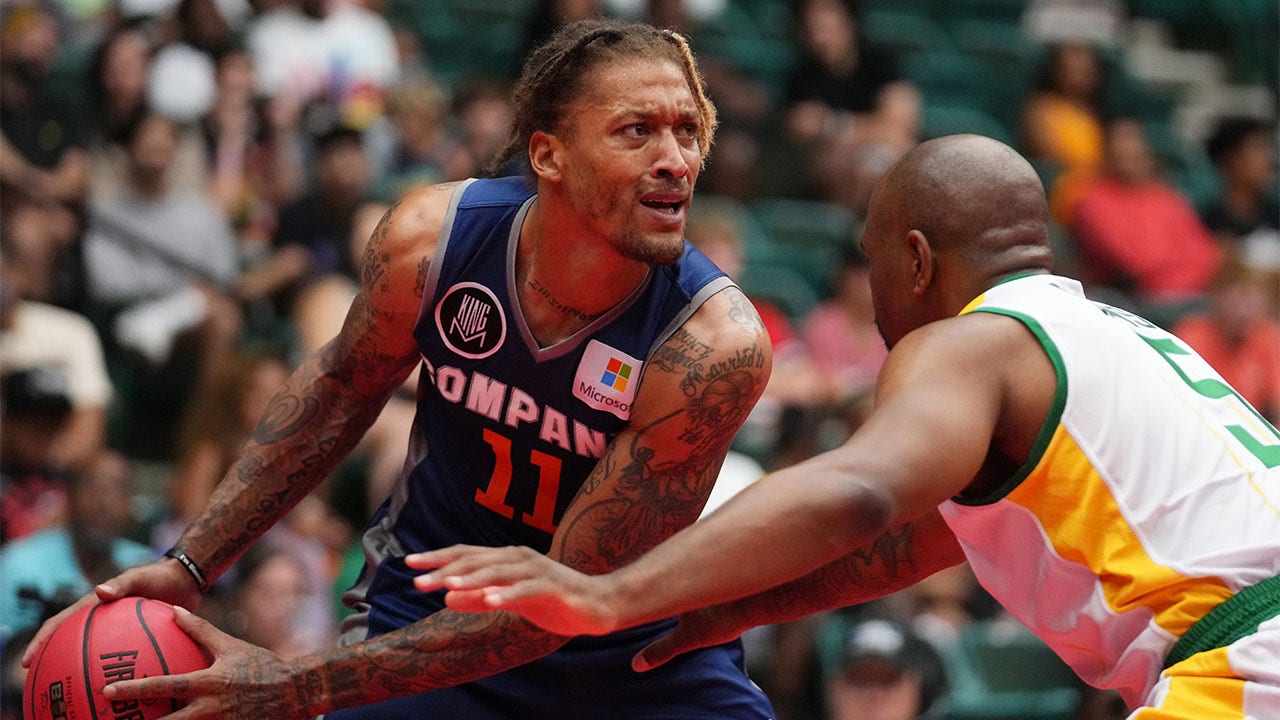 "It's really been a process and Aura has really made it easy these last 18 months, two years, to really have a place to categorize everything," Beasley told Fox News Digital. "From sleep to anxiety to stress, I love to listen to the chants. People see me and see confidence, but it's not always that. Sometimes I need something to rely on. Like I said, It's been a process, but Aura has helped me all the way through." 
CLICK HERE TO GET THE FOX NEWS APP
While Beasley last played in the NBA during the 2018-2019 season, his basketball career has not come to an end. 
Beasley is currently competing in the Big3, a 3-on-3 league founded by Ice Cube, and told Fox News Digital he has not given up on playing at the highest level again.