What New Jersey mother Najmah Nash remembers best and misses most is her little girl's laugh. 
Her 6-year-old daughter, Fajr Atiya Williams, did not use words but radiated joy and love while she was alive through bursts of giggles and her bright, beautiful eyes. 
"She had the most spontaneous laughs," Nash told Fox News Digital in an interview. "Just out of nowhere, she'd start giggling. I remember, you know, when she gets very tired and doesn't want to miss anything, so she wants to stay up and is fighting her sleep. She has this nonstop giggle. And we're like, yeah, she's tired. You know, she's just giggling and giggling." 
Fajr died last week after the bus ride to an extended school year program, during which police said her wheelchair harness became "tight around her neck," strangling her. A school bus aide sitting just feet in front of the girl was staring at her phone, oblivious as Fajr "struggled violently for her life," authorities said in a criminal complaint reported by NJ.com. The aide, Amanda Davila, 27, has been charged with manslaughter. 
NEW JERSEY 6-YEAR-OLD SUFFOCATED BY SEAT BELT WHILE BUS MONITOR STARED AT PHONE FOR 14 MINS, POLICE SAY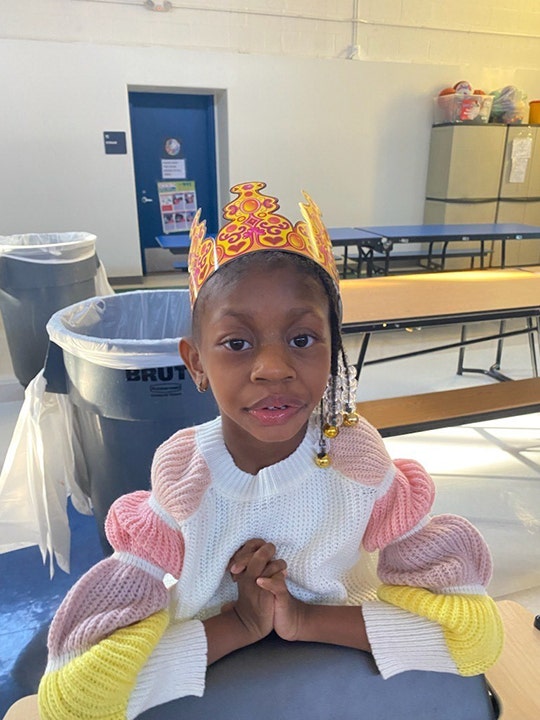 Fajr, whose mother called her a "strong warrior," was never limited by her special needs. An early childhood diagnosis of Emanuel syndrome — a chromosome disorder that stunts growth and development — had left her nonverbal and unable to walk. Nash said her daughter required multiple surgeries and special care in a wheelchair but always managed to push through. 
"I was just so proud of my baby. You just miss her so much. It's not a moment that goes by where I'm not reminded of her," she said.
The fateful and tragic morning of Monday, July 17, began as "a normal day" for Nash and her family. She got the older kids ready to go to summer camp and prepared Fajr to attend an extended school year program at Claremont Elementary School. The bus arrived early that day, and Nash said when she saw it pull up outside, at around 8:22 a.m., she called the aide to let her know Fajr would be down shortly.
Typically, Nash would take her daughter to the bus and see her off to school. However, that morning, Nash's oldest daughter brought her sister to the bus. Fajr's wheelchair was loaded onto a lift, and she was brought aboard. It was the last time anyone from the Nash-Williams family would see Fajr conscious. 
NEW JERSEY 6-YEAR0OLD DIES AFTER BUS RIDE TO SCHOOL, BUS MONITOR CHARGED WITH MANSLAUGHTER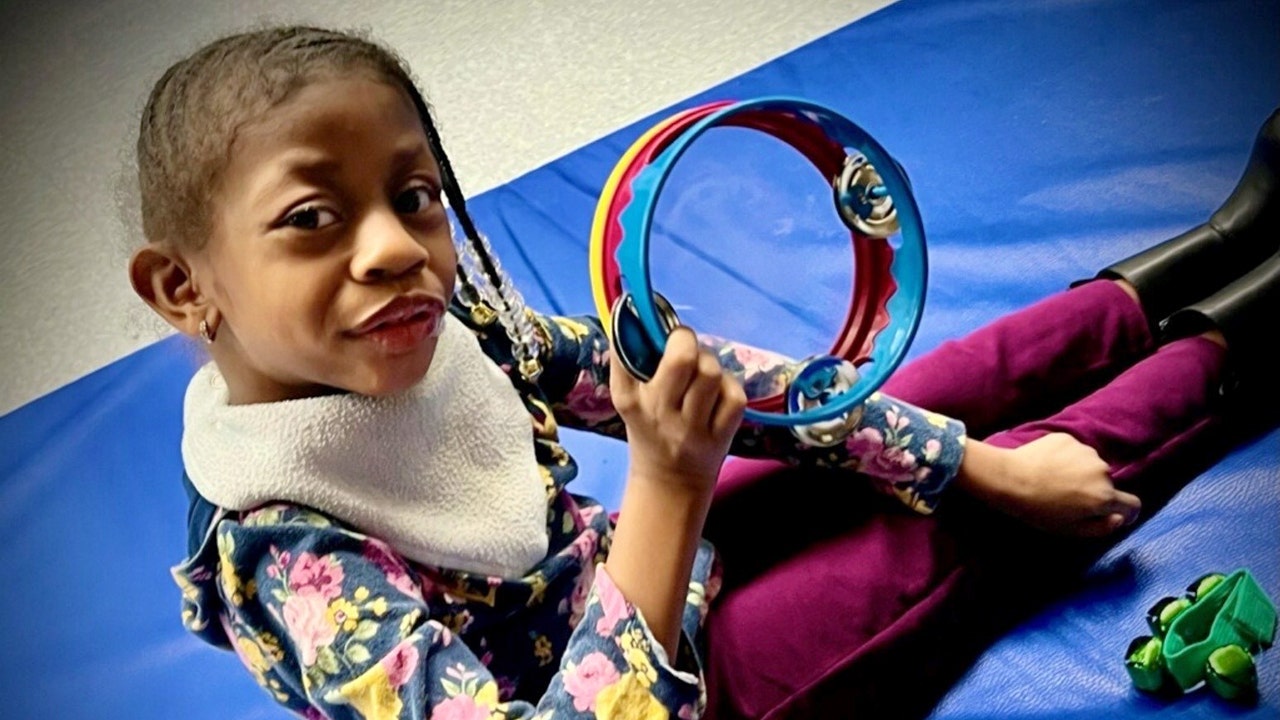 Detectives with the Franklin Township Police Department and the Somerset County Prosecutor's Major Crimes Unit said the Fajr was brought aboard the bus at 8:29 a.m., using a hydraulic lift for her wheelchair, according to the complaint. Police said that Davila, responsible for watching the children on the bus, secured the girl's wheelchair to the floor hook on the rear driver's side of the bus. Surveillance video reviewed by investigators shows Davila secured Fajr with a four-point harness but neglected to use the lap belt and ankle restraints on the wheelchair, authorities said.
At around 8:44 a.m., the bus hit bumps in the road that "made the four-point harness become tight around her neck," the complaint said. 
Investigators who reviewed the surveillance footage said Fajr "appeared to be moving her mouth at that point in the video." Then at 8:46 a.m., the harness tightened around Fajr's neck, and for the next 2 minutes and 47 seconds, she "struggled violently for her life, flailing her arms and legs."  
At least twice, Fajr "made a shriek or gasp and at one point kicked the window of the bus," according to police. 
SCHOOL BUS OVERTURNS ON I-94 IN CHICAGO, INJURING SIX STUDENTS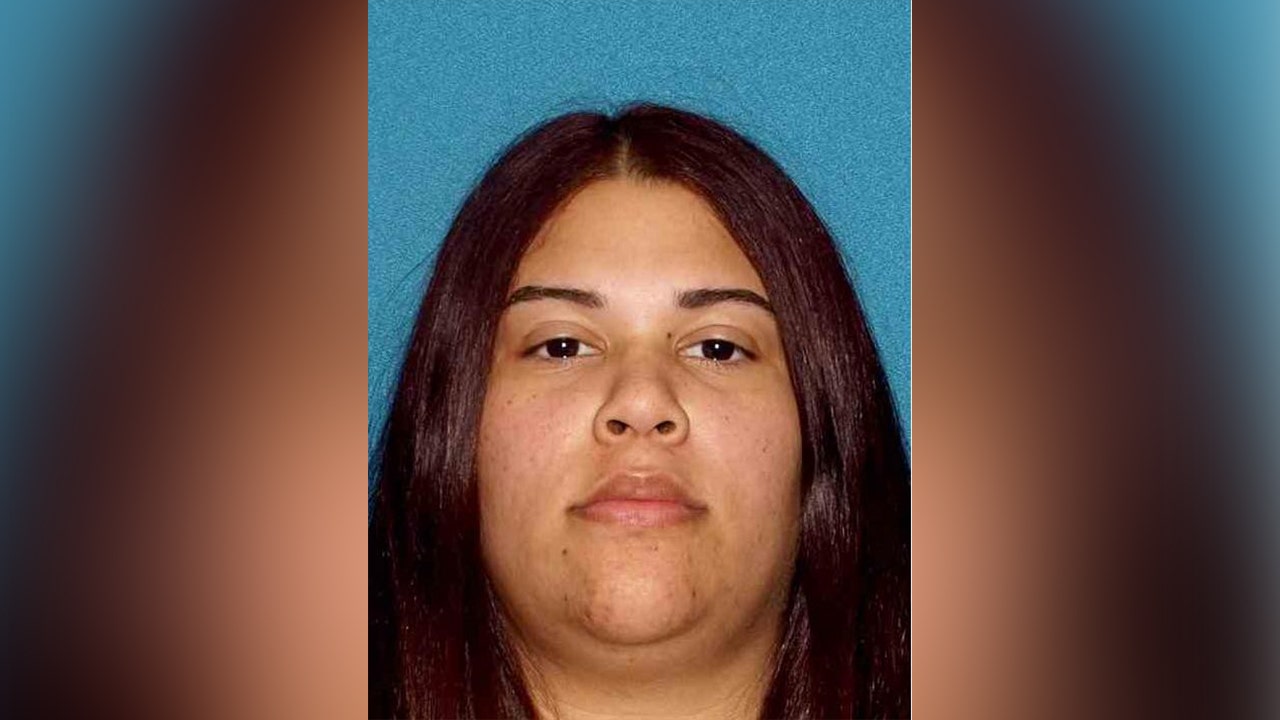 While Fajr was suffocating, the adult responsible for her safety, Davila, was sitting nearby, allegedly wearing earbuds and staring at her phone, the complaint states. At 8:48 a.m., Fajr lost consciousness, but Davila did not notice anything was wrong until the bus arrived at Claremont Elementary 14 minutes later at 9:02 a.m. 
"At 9:02:58 a.m. a teacher entered the bus and tended to [Fajr], but appeared to not yet realize the dire nature of the situation. At 9:04:00 a.m. the teacher stated that she was unsure if [Fajr] was breathing. At that point additional staff was summoned onto the bus and CPR began at 9:06:40 a.m.," the complaint said, per NJ.com. 
Nash said she received a phone call from the school at 9:10 a.m. "They were hysterical on the phone and said that that my daughter was unresponsive, and they're performing CPR on her," she recounted. "But at that moment, of course, I was hysterical too. I didn't understand. I asked them to repeat it multiple times." 
Nash said she was so distraught that she initially went to the wrong school — the one Fajr normally attended during the school year instead of Claremont, which manages the summer program. The school called her again, asking where she was, and instructed her to go straight to Robert Wood Johnson University Hospital New Brunswick, where EMS was headed with Fajr. Nash said officials offered to arrange a police escort if she needed assistance driving. 
WISCONSIN CHILD KILLED BY SWERVING PICKUP TRUCK AT SCHOOL BUS STOP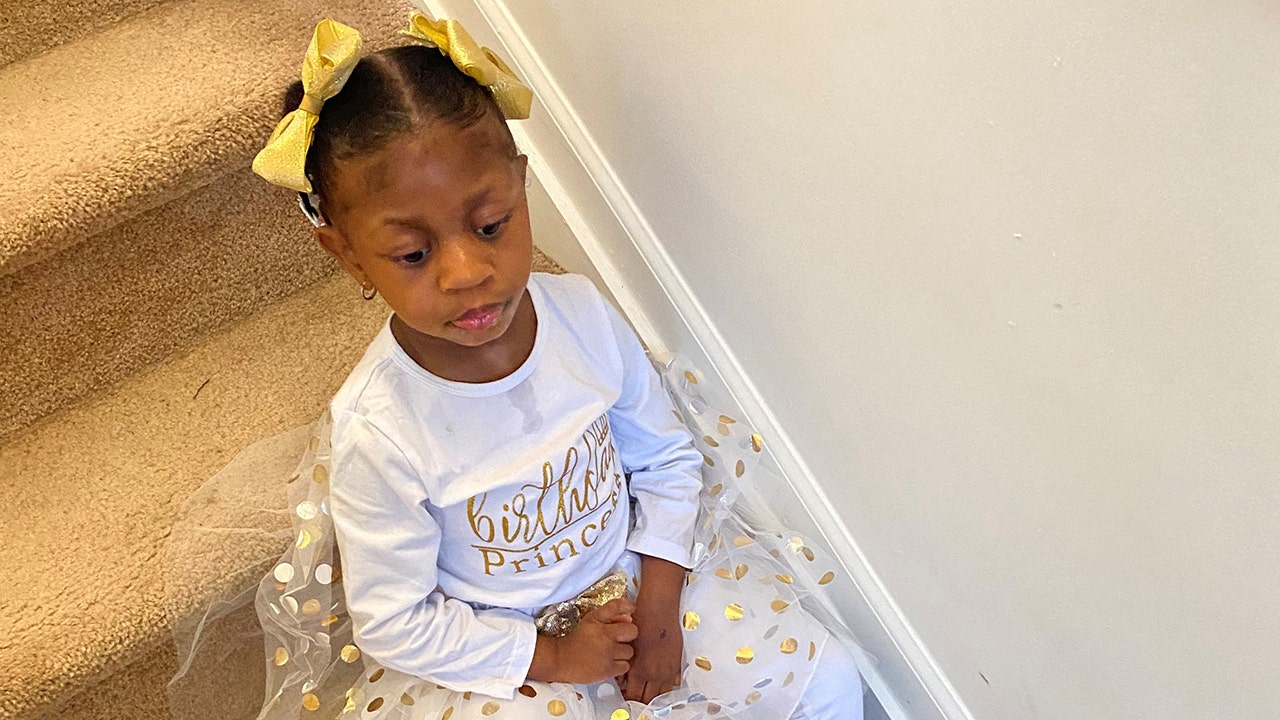 She did not. Nash left immediately and arrived at the hospital about seven minutes before the ambulance arrived with her daughter. When EMS arrived with Fajr, they were still performing CPR on her. Doctors went to work immediately to give her treatment, but Nash said her baby's heart was barely beating. Nash said doctors performed CPR on Fajr for an hour before connecting her to a ventilator. She could not breathe without the machines, and her organs began to shut down. The next day Fajr was pronounced dead.
The family is devastated. For days, Nash had no explanation for what happened, for why her daughter, whose giggles brought such joy, was suddenly gone. Details from the police investigation were not released until Thursday, July 20, when Somerset County Prosecutor John P. McDonald's office put out a press release. However, Nash did not see the release. She said she found out about the arrest and charges against Davila when she was asked about it in another interview. 
"I was devastated all over again," Nash told Fox News Digital. "It was very hurtful learning that way."
Davila has been charged with second-degree manslaughter and endangering the welfare of a child. Investigators said she violated policies and procedures by allegedly wearing earbuds and using her phone on the bus.
NJ MAYOR SUES HIS OWN STATE OVER BAIL REFORM, BLAMES FAILING POLICY FOR MASSIVE SPIKE IN CAR THEFTS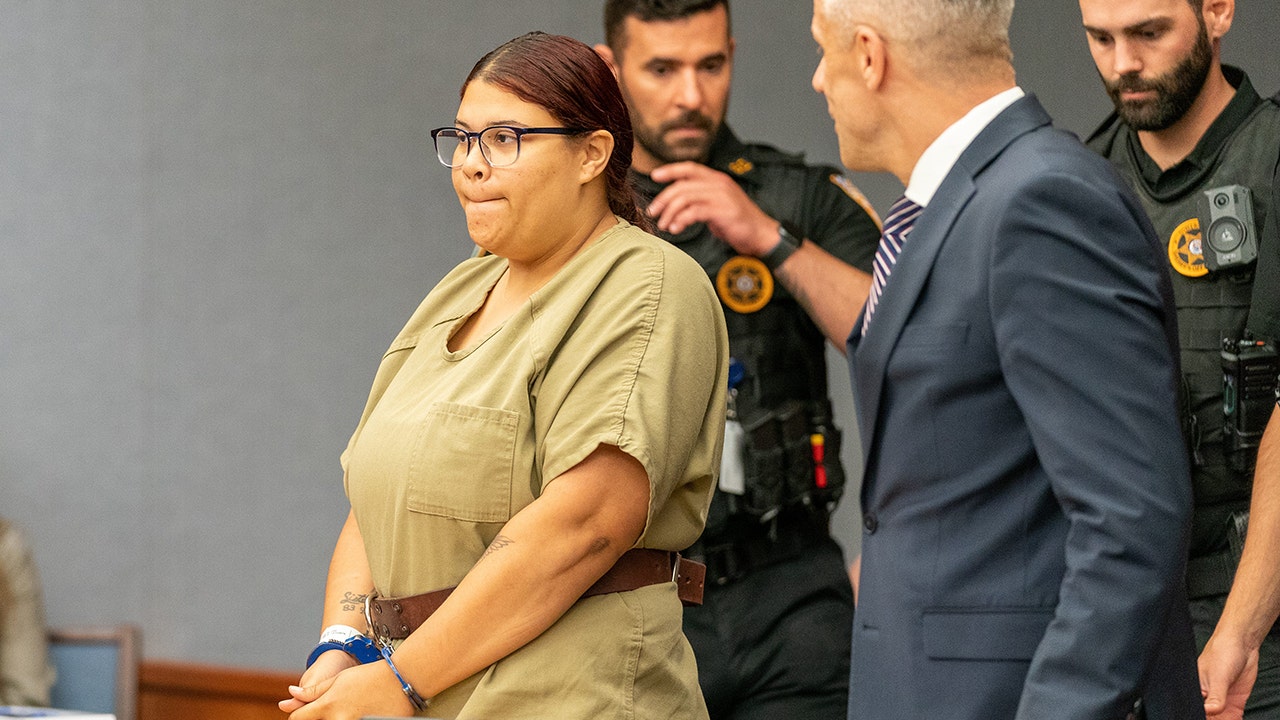 If found guilty, she could spend five to 10 years in jail. 
Davila appeared in court Tuesday for a detention hearing and was granted conditional release. Defense attorneys told the court she has never been in trouble with the law, was raised in New Brunswick, New Jersey, and is the mother of a 2-year-old with special needs, according to WABC. 
Fox News has reached out to Davila's attorney, Michael Policastro, for comment. 
Nash said she wants justice for her daughter. "[Davila] needs to be reprimanded, and she needs to go to prison," she told Fox News Digital. "This wasn't a mistake. My child losing her life was not a mistake. It was reckless and negligent, that's what it was, and it could have been prevented. So I don't want to hear the word mistake. I want to hear that she's been indicted by the grand jury. I want to hear that we're going to trial. And quite frankly, I want to hear a guilty verdict, and she goes to prison for the maximum time allowed by New Jersey law."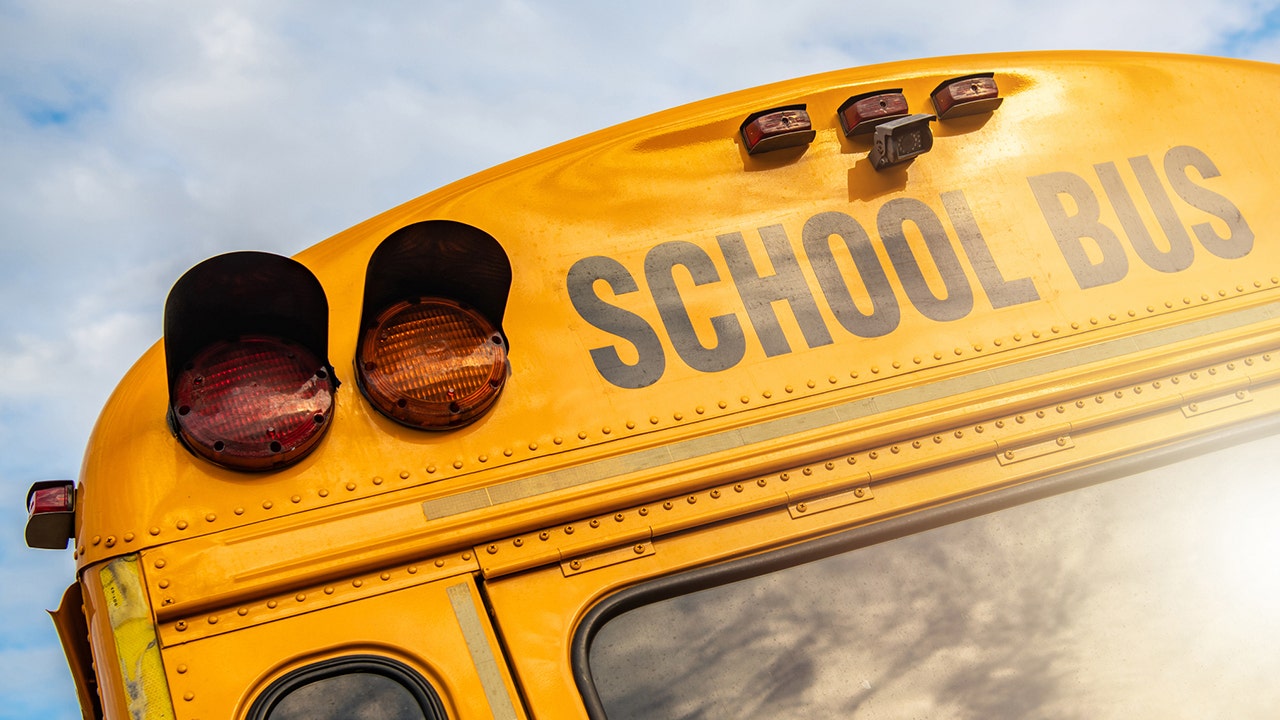 CLICK HERE TO GET THE FOX NEWS APP
While Fajr was alive, Nash was an advocate for her daughter. Now, she wants to advocate for all children, not just those with special needs, to ensure they are cared for and safe when being transported to school. Nash requested copies of current school and bus policies and procedures for review. She has been emboldened with messages of support and outrage over Fajr's death she has received on social media from the community. 
"I want to know what is the child-to-adult ratio? Does that need to be looked at and changed? Do we need more people, depending on how many kids?" Nash said. 
"Maybe a force of law will come out of this," she suggested. "I'm hoping that it does impact the system and forces change for transportation and for the Board of Education as well on how they vet hiring these outside transportation providers." 
The school bus company, Montauk Transit, released a statement to the media about the incident.
"We at Montauk Transit are all devastated by the loss of Fajr. We all extend our deepest condolences to the family and are grieving as a Company. All of our employees know that the safety of children we transport is our top priority, which is why we are fully engaged in the law enforcement investigation and support any punishment that the justice system determines appropriate for the bus monitor who has been arrested."