NASA intends to build civilian housing on the lunar surface using 3D-printing robots within two decades, according to several of the organization's scientists. 
The agency is developing concepts for lunar rocket landing pads, 3D printers, concrete mixtures, construction robots and more to complete structures that would shelter humans on the moon by 2040, according to the New York Times. NASA plans to send a construction robot to the moon, which will use mineral fragments, dust and lunar concrete from the moon's surface to build the dwellings.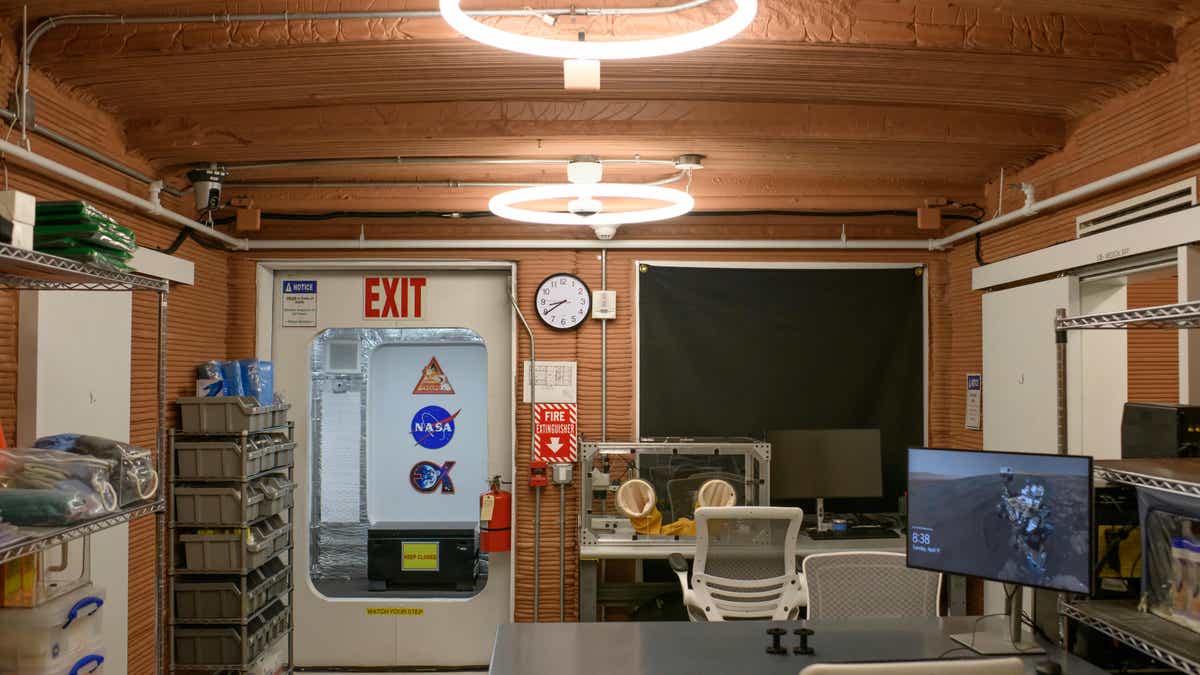 'DO YOU READ ME, HAL?' SPACE AGENCIES WEIGH PAIRING ASTRONAUTS IN DEEP SPACE WITH AI COMPANIONS
"NASA is working with international and commercial partners to develop the infrastructure needed for a long-term human presence on the Moon," Rachel Kraft, a senior communications specialist at NASA, told Fox News in a statement. "This infrastructure may comprise systems including modern surface habitats, rovers, laboratory capabilities, power generation and storage, and tools and equipment."
To do this, the space agency partnered with ICON, a Texas-based construction company that specializes in printing buildings. For instance, four NASA scientists have currently spent over 130 days in a 1,700-square-foot ICON-printed dwelling constructed to simulate a yearlong deployment to Mars.
"The first thing that needs to happen is a proof of concept. Can we actually manipulate the soil on the lunar surface into a construction material?" Jennifer Edmunson, a lead geologist at NASA for the project, told the New York Times. "We need to start this development now if we're going to realize habitats on the moon by the 2040 time frame."
WATCH MORE FOX NEWS DIGITAL ORIGINALS HERE
Researchers are also experimenting with creating lunar furniture and interior design, Edmunson said.
Beyond galactic building materials and amenities, the agency is also developing lunar infrastructure.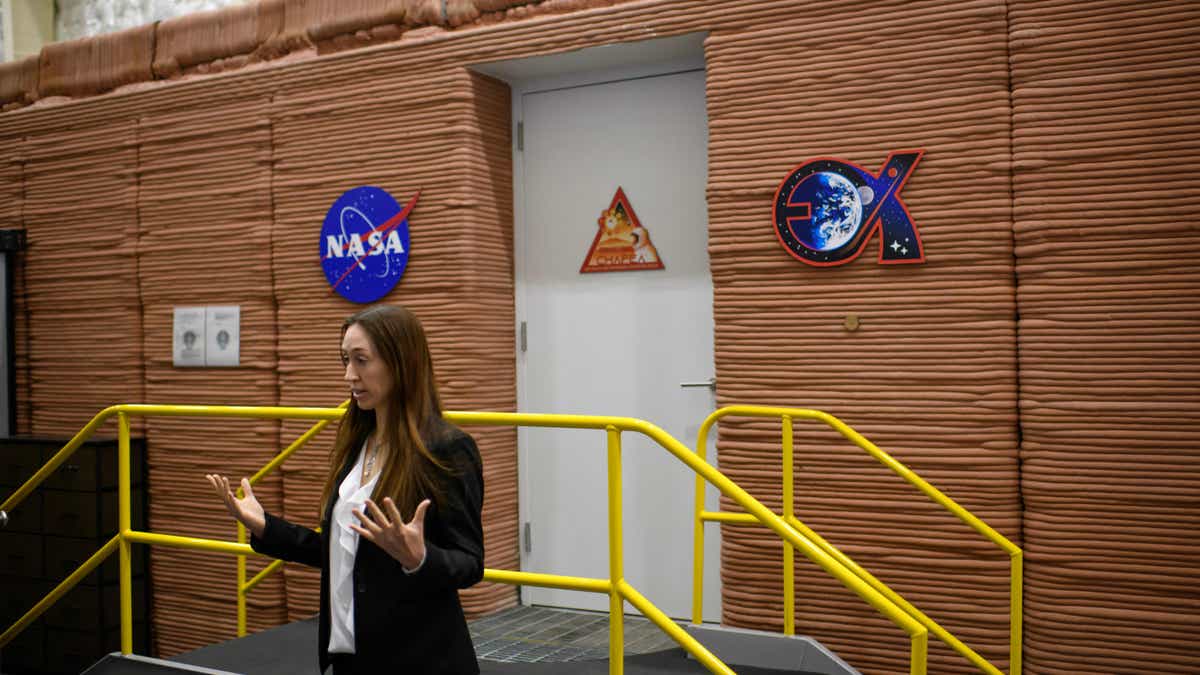 However, transporting material into space is expensive. 
Carrying material from Earth to build in space is unsustainable, Patrick Suermann, a professor at Texas A&M University who is working with NASA on the project, told the New York Times. Every extra kilogram of weight on a rocket to the moon costs $1 million, he said. 
RED NATION ON THE RED PLANET? THIS COMMUNIST COUNTRY'S LATEST VENTURE COULD BE KEY TO HUMAN ACTIVITY ON MARS
"Chemistry is the same up there, but physics are different," Suermann said. 
"There's no Home Depot up there," the professor added. "So you either have to know how to use what's up there, or send everything you need."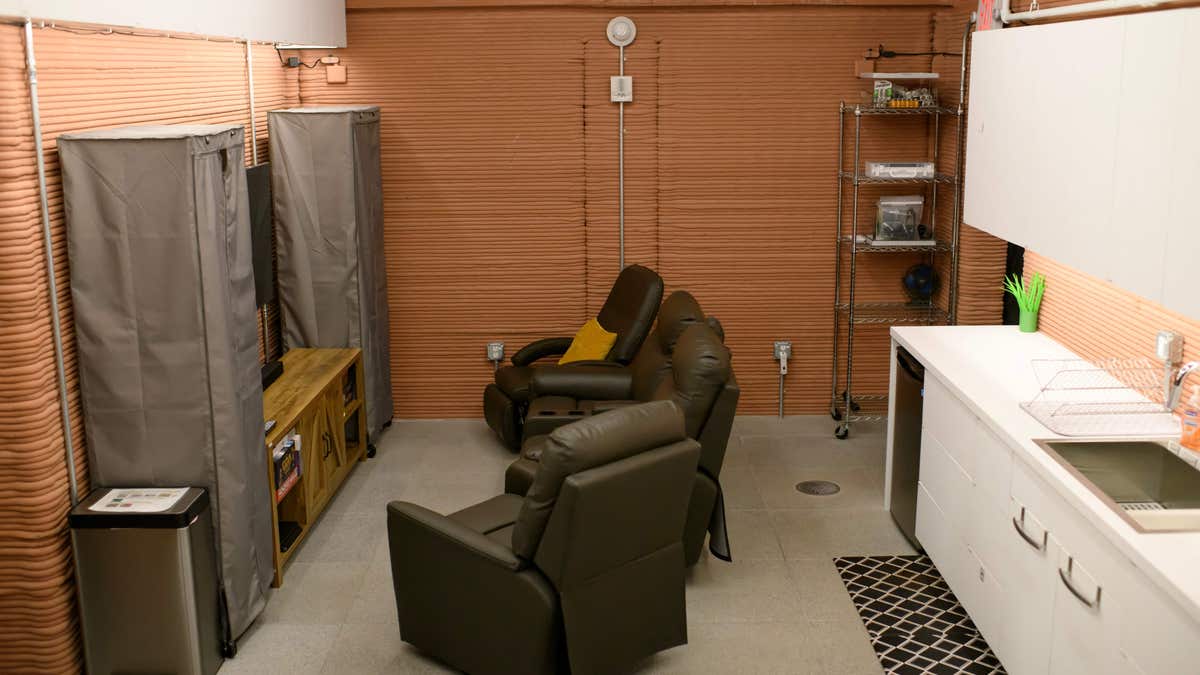 Before construction begins, the U.S. space agency will send astronauts to orbit the moon in 2024 before aiming to land humans back on the lunar surface in 2025. The missions to the moon are the precursors to future journeys to Mars, the organization says. 
"Whenever possible, as part of the agency's Moon to Mars approach, these lunar systems will be developed as pathfinders for future Mars missions," Kraft told Fox News.
Lunar homes could be habitable in a few decades, Raymond Clinton Jr., a NASA adviser told the Times. "I wish I would be around to see it."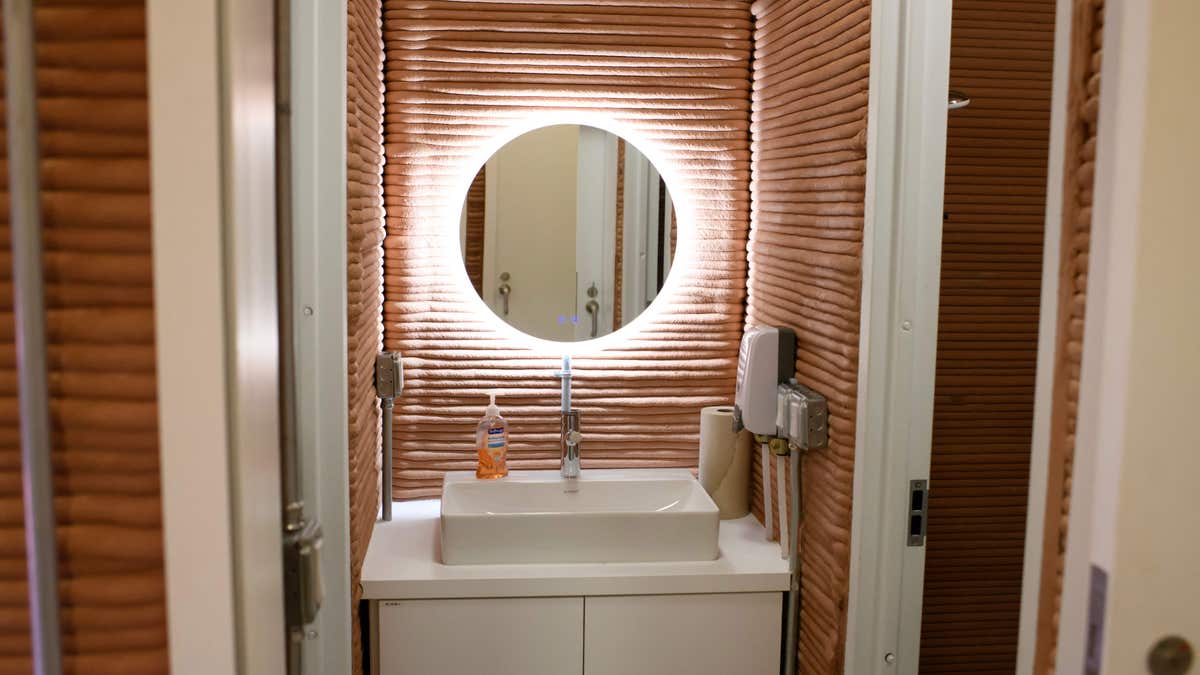 "When we talk about a sustainable human presence, to me that means that you have a lunar settlement and you have people living and working on the moon continuously," Clinton said. "What that could be is only up to the imagination of entrepreneurs."
NASA's contract with ICON runs through 2028 and was valued at $57 million, according to the press release.