The Migos rapper dropped by "Way Up With Angela Yee" on Monday to clear up questions about supposed infidelity in his household. The only reason Offset needed to, however, is because he claimed on Instagram in June: "My wife fucked a N***a on me."
"That post, to be honest — it's my wife, I love her to death — we're going back and forth," Offset told Yee. "And if you got a New York woman, you know she's a pitbull at the mouth. She get crazy at the mouth a little bit, and I was on some. I was really lit that night."
"I was lit," he continued. "A little Casamigos, you know. I was lit and then we going back and forth and I'm like, 'Watch this.' You know. She got a crazy mouth but I love my wife at the end of the day — and she crazy, man. I'm crazy. We're crazy for each other."
When asked if he thought any additional work was needed to mend his alcohol-induced claim, or if deleting it from Instagram was enough, Offset was adamant — and said his wife's fans are always bringing up his self-admitted infidelity in a previous relationship.
"The delete is enough," he said. "Because at the end of the day, them people don't be really knowing what's going on with us for real. They always attacking, it'll be straight lies. … I hate the fact that every time she have an issue with somebody else, they bringing me up."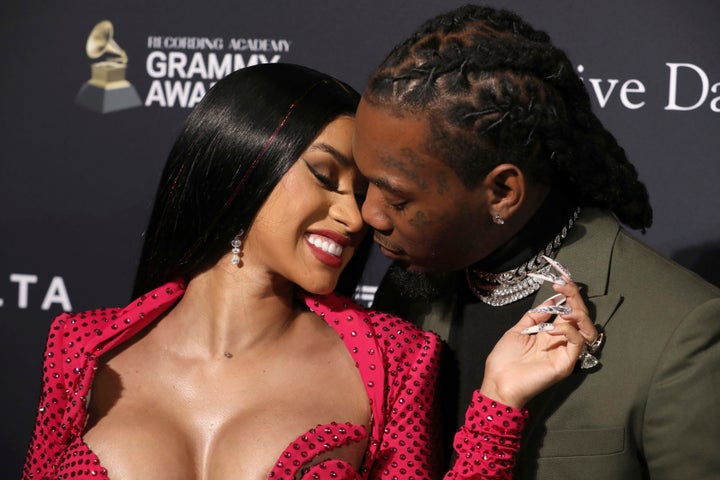 Offset added that he's tired of "clearing my name" whenever he and Cardi have an issue, because both he and his Grammy-winning wife have "so much business and big things going on" in the public eye that he's always "in the middle" of a gossip hurricane.
"I support my wife," he told Yee, before adding: "You get fed up at a certain point in time. They be trying to mess up my household with cap. And then trying to bring up my past. And then I can't get past my past. So that shit ain't fair."
While he denied cheating on Cardi, Offset agreed that a person can be unfaithful and still be in love with their partner. He also said he "can't personally speak on why men cheat," before offering a rather honest explanation for his own past behavior.
"Sometimes you feel like you bump heads when you're not communicating 'cause it's like hidden gems," Offset told Yee. "We both front-center-stage, all our business is always public. Communication is what it was. I was on different shit, I was on lean, too."
He concluded: "I was making bad decisions"