NEW HAVEN, Conn. (AP) — Connecticut U.S. Rep. Rosa DeLauro has stood out for years with her colorful clothing and hairstyle, but it took one of her six grandchildren to finally convince the 80-year-old lawmaker to complement her fashion-forward look with a tattoo.
The Democrat revealed in a statement Monday that she and her granddaughter, who is now old enough to legally get a tattoo in Connecticut, got inked together.
"For her 18th birthday, my granddaughter wanted to get a tattoo with me. So, we went together," DeLauro said. "She's off to college in the fall, and this strengthens our bond."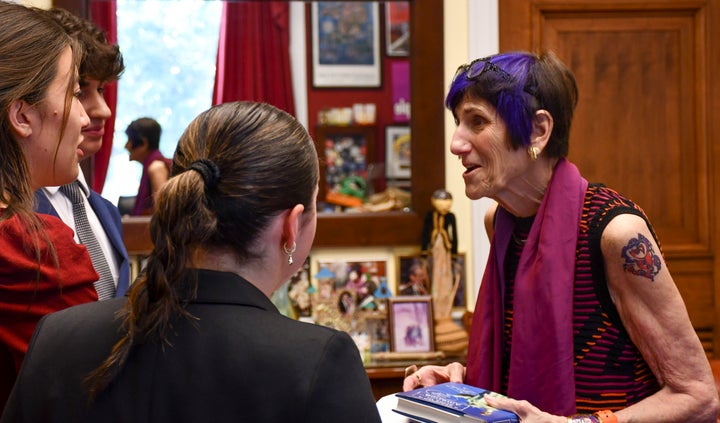 The design of the tattoo on her left upper arm is personal for DeLauro. It depicts a rose, which represents her name Rosa.
The petal in the center of the flower forms the letter "D" to represent her last name, and the bottom left of the rose has a stylized version of Italy, an homage to the country where her father immigrated from, said Daniel Robillard, her press assistant.
DeLauro is far from the first member of Congress to sport body art.
The dean of Connecticut's congressional delegation, DeLauro has represented the state's 3rd Congressional District in the New Haven area since 1991.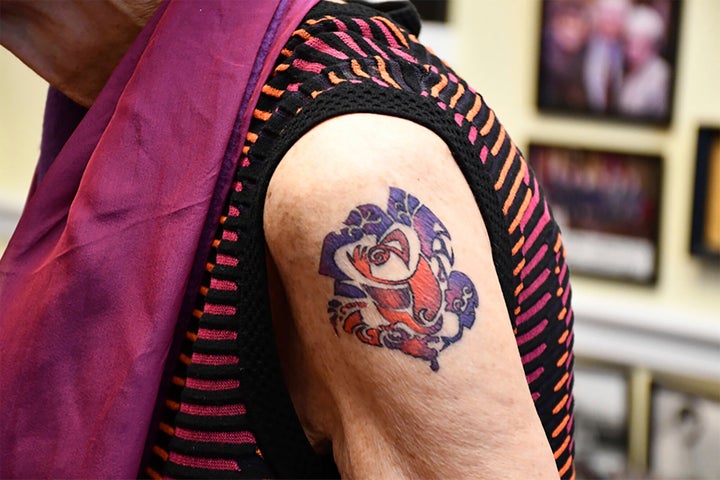 She now serves as ranking member of the House Labor, Health and Human Services, and Education Appropriations Subcommittee, which oversees federal investments in education, health, and employment.
This is DeLauro's first tattoo, Robillard said, but it likely won't be her last.
"I have four more grandkids who still haven't turned 18 yet," DeLauro said. "So be on the lookout for more new ink!"