ABC's "The View" got testy on Thursday when Sunny Hostin warned President Biden would "lose the Black vote," including hers, if he replaced Vice President Kamala Harris on the 2024 Democratic ticket. 
As some prominent voices have called on Biden to drop Harris, the first Black and female vice president in history, Hostin balked.
She said Biden needs Harris to win re-election. 
"Over the past five elections when you've had a Democrat win, they needed the Black vote. 91% of African-Americans voted for Biden and will continue to vote for Biden if Kamala is his running mate," Hostin said.
LIBERAL COLUMNISTS URGE BIDEN TO DUMP HARRIS, PICK NEW 2024 RUNNING MATE: 'BETTER OPTIONS AVAILABLE'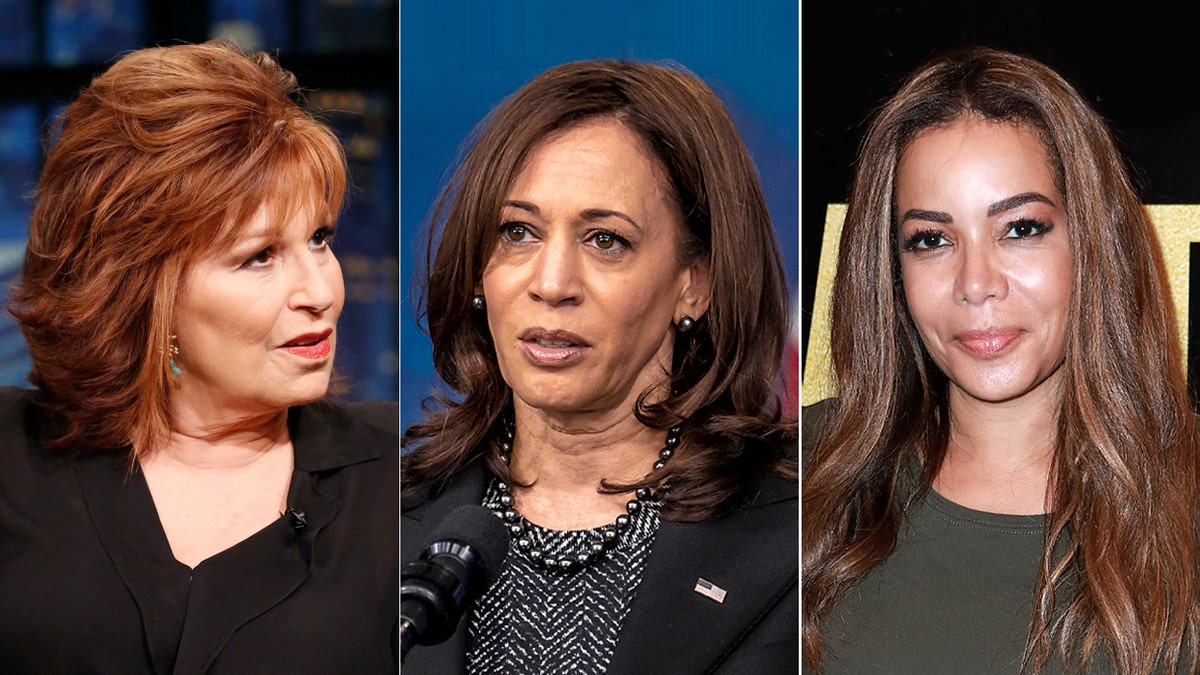 "I would be very careful, President Biden, about getting rid of Kamala Harris because we will not support you," she continued as co-host Whoopi Goldberg appeared stunned.
"Wait, hold up," Goldberg said. "When was the last time you saw anybody get rid of a vice?"
The panel bickered over each other for a moment before Hostin doubled down. 
"If Biden gets rid of Kamala Harris and inserts someone else, he will lose the Black vote," she said. 
"Even if it's another Black woman?" Farah Griffin asked. 
"We are not interchangeable," Hostin shot back. 
PEOPLE BORN THE SAME DAY AS BIDEN DEFEND PRESIDENT AMID AGE CONCERNS: '80 IS THE NEW 60′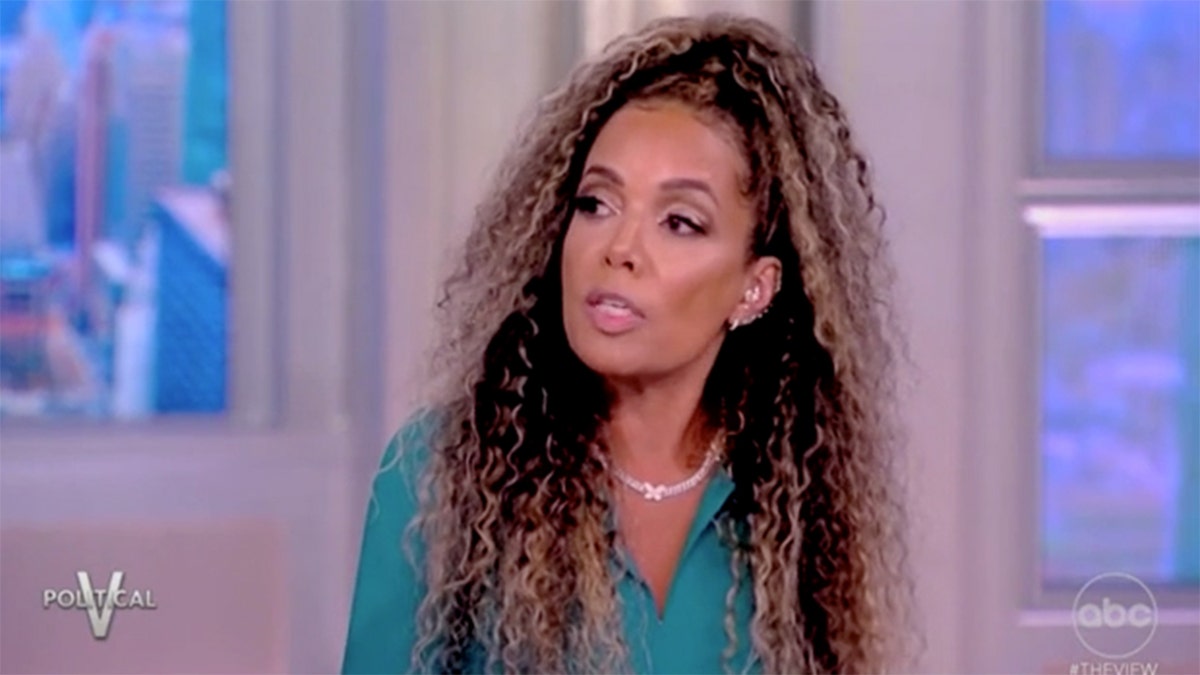 Farah Griffin said, "nobody is saying you are," before co-host Joy Behar jumped in.
"I don't want to Whitesplain, but you might be underestimating the Black community voters," Behar said.
"I don't think I am," Hostin insisted. 
Goldberg then jumped back in to remind viewers the conversation was hypothetical. 
"She is not going anywhere," Goldberg said of Harris. "Let's start with that."
Indeed, there has been no indication Biden plans to drop Harris in spite of her unpopularity.
Harris has been under intense scrutiny in recent days. Columnists at The Washington Post and New York Magazine's The Intelligencer, and prominent independent writer Josh Barro have all said there are better options available for Biden and that he should choose one of them if he wants a shot at winning re-election.
Among the Democrats mentioned to replace Harris were Michigan Gov. Gretchen Whitmer, Georgia Sen. Raphael Warnock, and Illinois Sen. Tammy Duckworth.
'THE VIEW' CO-HOST UPSET BY BIDEN'S AGE 'NARRATIVE': 'HE AIN'T DYING ANYTIME SOON'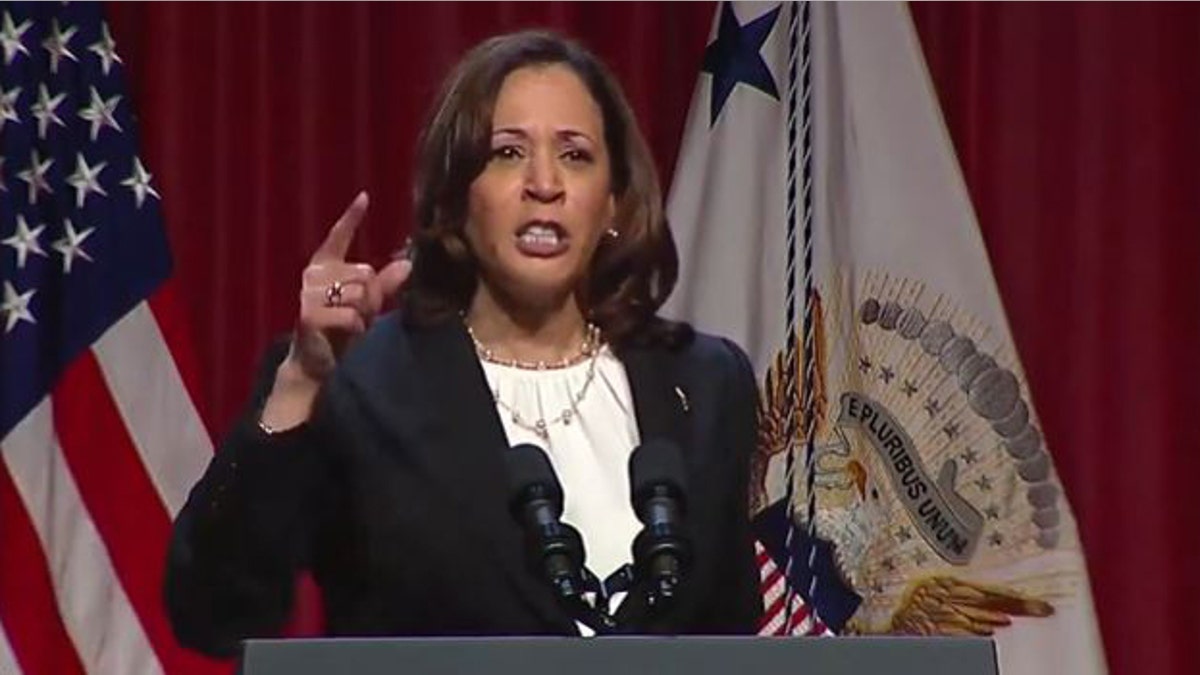 Former House Speaker Nancy Pelosi on Wednesday refused to say whether she believes Harris is Biden's best running mate when CNN's Anderson Cooper asked if she was the right fit.
"[Biden] thinks so," Pelosi said. "And that's what matters." 
FOX News' Bradford Betz and Gabriel Hays contributed to this report. 
CLICK HERE TO GET THE FOX NEWS APP
For more Culture, Media, Education, Opinion and channel coverage, visit foxnews.com/media