Ye, the rapper formerly known as Kanye West, is back on the website formerly or maybe currently known as Twitter, nearly eight months after he was suspended for repeatedly posting antisemitic tweets.
The musician had his account reinstated Saturday morning, a change first reported by The Wall Street Journal.
A source familiar with the move said that the microblogging site decided to welcome Ye back after "receiving reassurance that he wouldn't use the platform to share antisemitic or otherwise harmful language."
Ye's account was taken down last December for violating the platform's violent speech policy, which states that users may not "threaten, incite, glorify, or express desire for violence or harm."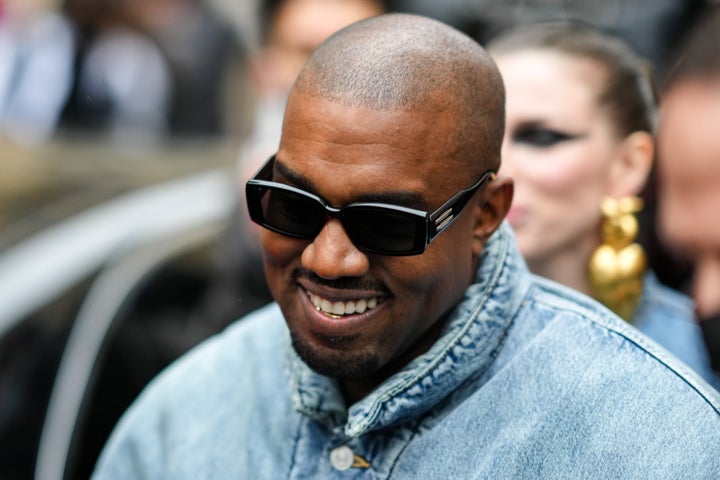 Prior to his ban, Ye had posted a barrage of antisemitic messages and conspiracies. One of his last posts before his suspension was of an image of a Star of David with a swastika inside.
Twitter, which announced last week that it is rebranding as simply "X," told the Journal that Ye's account will not be able to be monetized and will not feature ads. As of Sunday afternoon, the @kanyewest account had not resumed posting.
X owner Elon Musk, who's described himself as a "free speech absolutist" despite a record that absolutely says otherwise, has made numerous moves to loosen the platform's moderation policies since acquiring it last October.
One of his first actions as CEO was reactivating former President Donald Trump's account, reversing a ban put in place after the January 6, 2021, attack on the U.S. Capitol.
At the end of 2022, Musk moved to dissolve the company's Trust and Safety Council, an outside advisory group that was formed to address hate speech, harassment and other problems on the platform.
In April, X launched a new content enforcement strategy called "Freedom of Speech, Not Reach."
The new policies aim to curb the visibility, or "reach," of offending accounts, instead of outright deleting or banning content that violates the terms of service.